September 2021
TNSR® Software
pfSense® Software
Netgate pfSense Plus: An Out-of-Band Data Center Use Case
Appliance Spotlight: Netgate 1541 with pfSense Plus Software
pfSense User Story: Bailey Harris Relies on pfSense Plus Software to Connect to Azure Cloud
Other News
pfSense Plus Training
We Would Love Your Feedback
Netgate Tech Tip of the Month

TNSR Customers: IT Pros Share Their VPP Story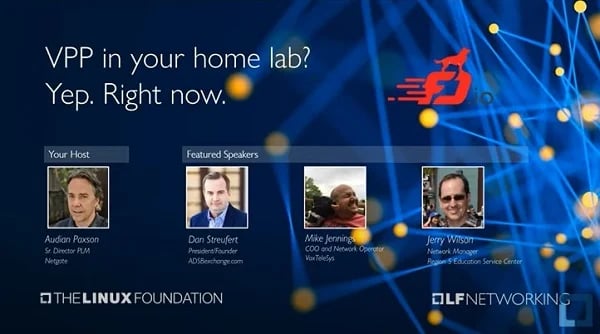 Earlier this year we hosted a webinar for The Linux Foundation where we featured three speakers that shared how they became interested in harnessing FD.io's Vector Packet Processing (VPP) technology.

In this webinar, each network operator walked us through their challenges, requirements, options they considered, and the results they achieved using TNSR software with VPP. Their stories, networking environments, and use-cases are unique and really interesting. Check out some of the highlights in this blog!
Learn how you can get started with TNSR software.
TNSR Application Spotlight: Cloud Connectivity
Many organizations are migrating some or all of their business applications to public clouds (AWS, Azure) - for access flexibility, scale, and cost reasons - as fast as possible. But users are still at headquarters, branch offices, or at home. Hair-pinning through the corporate data center for security purposes is costly for the organization and sluggish for the end-user experience.
TNSR software provides cost-effective speed, security, and scalability for connecting to the cloud, within the cloud, or across clouds.
For more TNSR use cases, videos, and datasheets, please visit our TNSR resource page.
TNSR Software How-to: How to Configure an Interface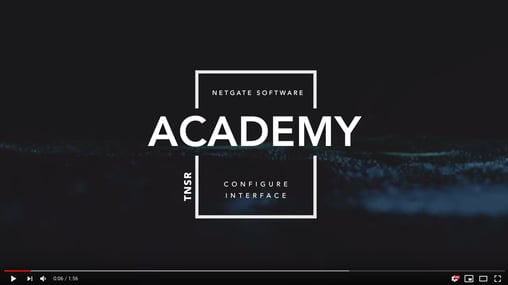 In this short instructional video, we will walk you through the process of configuring an interface through the TNSR CLI. For more information about TNSR software - from the basics to complex deployments - please see our TNSR documentation.

Netgate pfSense Plus: An Out-of-Band Data Center Use Case
pfSense Plus software is well known for its edge connectivity use cases, where traffic needs to securely flow from users to the Internet/cloud and vice versa. Less well-known, perhaps, is that it is just as powerful for intranet applications. We thought our readers might find this story useful - one in which Netgate itself uses pfSense Plus software and the Netgate 7100 for out-of-band network access and control application.
You can read the entire use case here.
Appliance Spotlight: Netgate 1541 with pfSense Plus Software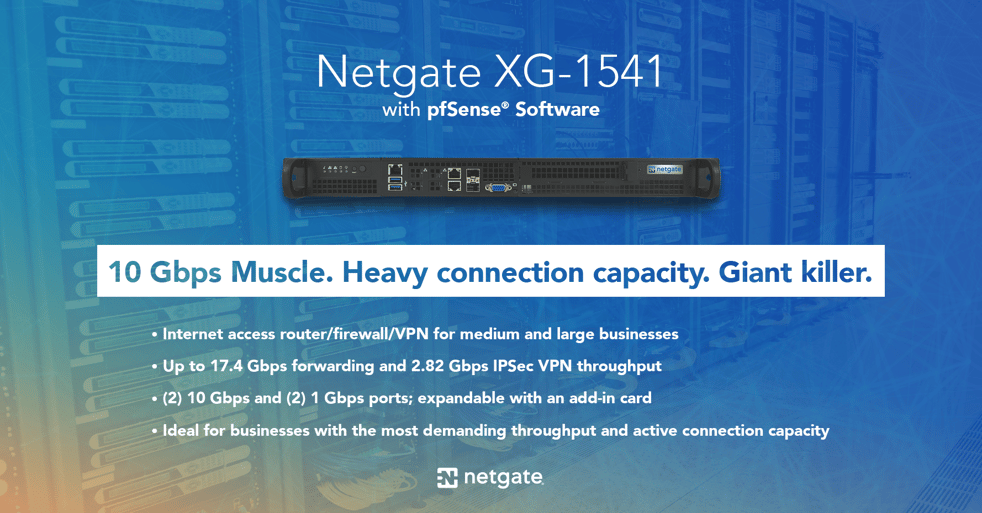 With up to 17.4 Gbps forwarding and 2.82 Gbps IPsec VPN throughput, the Netgate 1541 with pfSense Plus software is the perfect appliance for businesses with even the most demanding throughput requirements. With pfSense Plus software pre-loaded, the XG-1541 is a fast networking security solution unencumbered by traditional annual contracts, licensing fees, or artificial limitations.
Netgate is the only official producer of appliances that are designed, tested, commercially packaged, supported, and pre-loaded with pfSense Plus software. Netgate appliances are available directly from Netgate, or from our partners around the world.
Ready to order a Netgate 1541?

Bailey Harris Relies on pfSense Plus Software to Connect to Azure Cloud
When an on-premises domain controller failed for Bailey Harris Construction, they decided to leverage the cloud to prevent future hardware failure or internet outages from crippling site communications. Since Bailey Harris already had appliances with pfSense software at office and job site locations, a pfSense Plus cloud instance was the logical choice.
pfSense Plus cloud instances have the advantages of product ease of use, familiarity, cost, feature add flexibility, and freedom to purchase high-quality, fast turn-around support where needed. Best of all, relative to solution alternatives, pfSense Plus software saves thousands of dollars a year for the company.
To learn more about how Bailey Harris relies on pfSense Plus software read their story.

Other News
pfSense Plus Training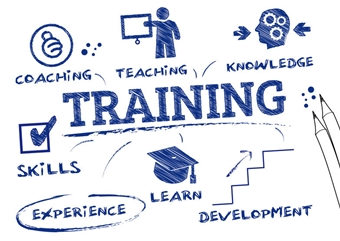 As the primary developer, sponsor, and official host of the pfSense project, Netgate offers the only authorized training and certification on pfSense Plus software. When you need to maintain or improve the security skills of your staff or offer highly specialized support to improve your customer satisfaction, Netgate is your best choice.
Start your self-paced training now and prepare for your pfSense Plus Certification!
We Would Love Your Feedback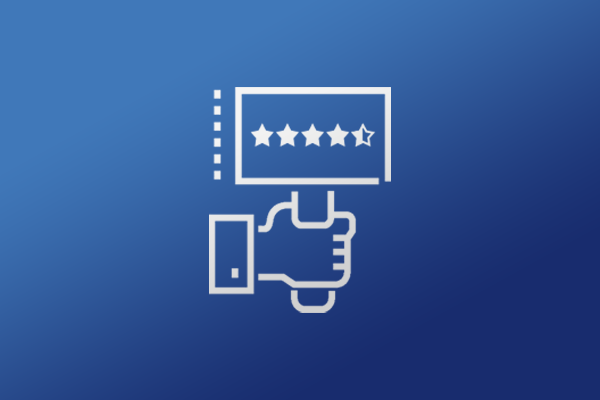 Our customers purchase through different channels, including the Netgate store, our worldwide Partners, and the US Amazon marketplace. Regardless of where you purchased, we'd love to have your review, feedback, and rating directly on Amazon if you are using a Netgate SG-1100, SG-2100, SG-3100, or SG-5100. Amazon's retail marketplace is obviously highly visible, and customer reviews posted there help us spread the word about Netgate appliances and pfSense software - which ultimately helps us continue progressing the open-source project.

Beyond public reviews, we're always open to feedback and suggestions to improve our products and processes. There are many ways to reach out and talk with us! Our sales team, TAC engineers, product management and marketing team, and customer care engineers are all passionate, knowledgeable, and happy to hear from you.
Netgate Tech Tip of the Month: Traffic Shaper
The basic idea of traffic shaping is raising and lowering the priorities of packets or keeping them under a certain speed. This concept seems simple, however, the number of ways in which this concept can be applied is vast. We recommend configuring the traffic shaper using the wizard for the first time, which guides administrators through the shaper configuration process.

Thanks for subscribing to the Netgate newsletter. For more information on Netgate and its products, engage with us on social media, or visit our forum. We're always looking for ways to improve. Want to share feedback? You can contact us here. Find the newsletter informative? Recommend it to a friend or colleague and direct them here!
Join our Social Media Community!
Contact Us!

Have a question? Contact us here.
See you next month!
Netgate
© Copyright 2021 Rubicon Communications, LLC
Netgate is a registered trademark of Rubicon Communications, LLC
TNSR is a registered trademark of Rubicon Communications, LLC
pfSense is a registered trademark of Electric Sheep Fencing, LLC
Other trademarks are the property of their respective owners.