October 2021
TNSR® Software
Virtual Routers: What They Are and Why They Matter
TNSR For the Home Lab
TNSR Education Video: Underlying Technology
pfSense® Software
pfSense User Story: Lisbon School Department
Appliance Spotlight: Netgate 6100 with pfSense Plus Software
pfSense Plus Self-paced Training
Other News
Netgate TAC Tip of the Month
Netgate Technical Assistance Center
We Would Love Your Feedback



Virtual Routers: What They Are and Why They Matter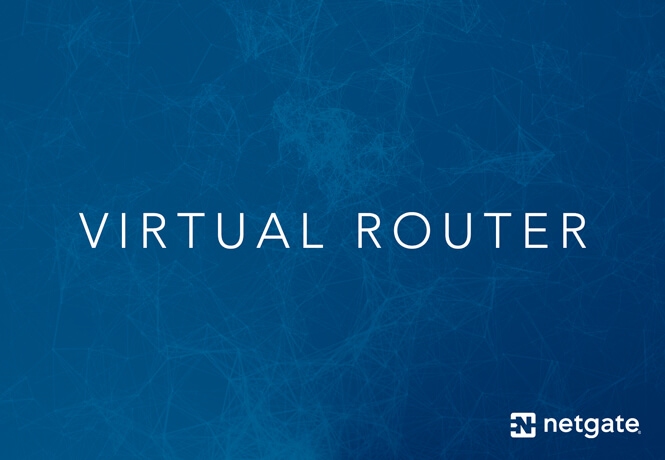 As more businesses embrace the opportunities that come with digital transformation, network function virtualization (NFV) is on the rise. By decoupling network software from vendor-proprietary hardware, businesses can leverage commercial-off-the-shelf (COTS), more colloquially referred to as "white box" hardware to deliver common network functions - dramatically reducing network infrastructure costs.
Virtual routers (vRouters) are a relatively recent form of NFV that allows any organization to deploy critical network connectivity functions using a software-defined network (SDN) approach. But what exactly is a vRouter? How do they work, where are they used, and most importantly — why do they matter to your business? Find out in our latest blog.
TNSR For the Home Lab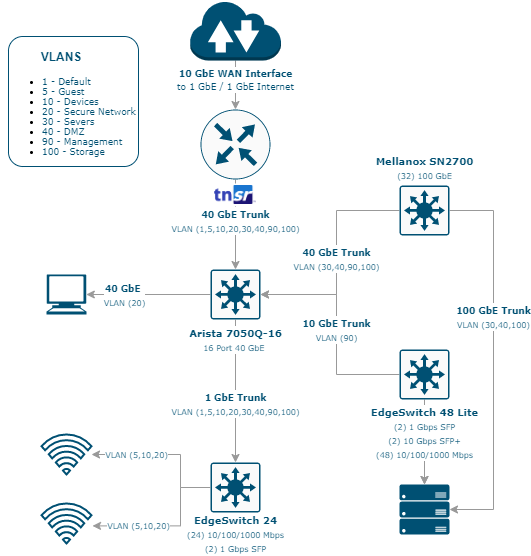 Every once in a while we have a customer story that gets the networking nerds here at Netgate (and we are proud to be labeled as such) pretty excited. Our sales team received an email from someone interested in using TNSR software for a home lab. The email suggested he needed something that could handle up to 100 Gbps throughput across his internal network, and scale up to 40 Gbps to support a future upgrade from his ISP.
The home lab belongs to Torstein Steine, an SAP software engineer who leverages his lab for software development, self-hosted cloud storage, and even a hosted game server for his friends. Read more of Torstein's story and how his search for a suitable software-based solution lead him to TNSR here.
Learn how you can get started with TNSR software.
TNSR Educational Video: Underlying Technology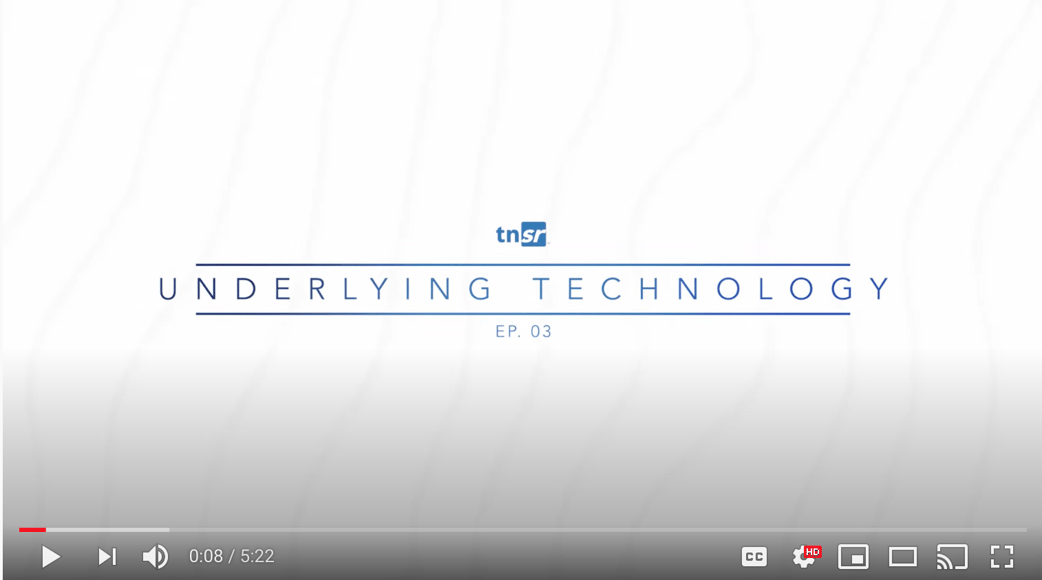 This video in our TNSR Software Education Series and provides a high-level overview of TNSR's software stack, showing where each open-source project fits. Finally, it touches on the contributions Netgate provides back to open-source software.
The TNSR section of our website contains more detailed information on applications, features, performance, deployment guidance, and more, but this growing family of vignettes covers the essence of the product - and its value - in fast, easy bite-sized stories.

pfSense User Story: Lisbon School Department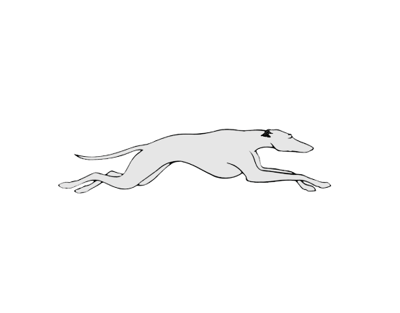 The Lisbon School Department provides for the educational needs of the surrounding community. With the department supporting four campuses, campus interconnect with speed and security are essential to the department's IT infrastructure.
Learn how James Churchill, the School Department's Technology Systems Director, along with Netgate worked to find the best solution to meet the high-bandwidth encrypted traffic processing need between each campus.
Appliance Spotlight: Netgate 6100 with pfSense Plus Software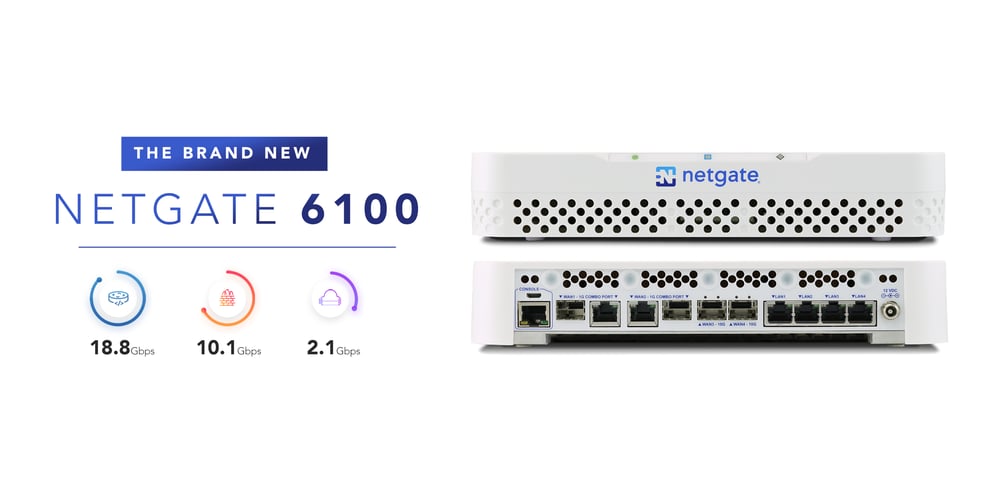 The Netgate 6100 is an ideal edge gateway solution for any organization in need of versatile WAN connectivity (1 to 10 Gbps WAN connections - across RJ45, SFP, and SFP+ ports) and high-performance LAN connectivity (4 discrete, unswitched 2.5 Gbps LAN ports), all in a fanless, desktop package starting at $699 USD.
Netgate is the only official producer of appliances that are designed, tested, commercially packaged, supported, and pre-loaded with pfSense Plus software. Netgate appliances are available directly from Netgate, or from our partners around the world.
pfSense Plus Self-paced Training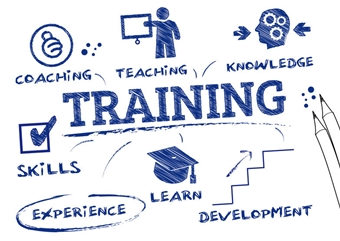 As the primary developer, sponsor, and official host of the pfSense project, Netgate offers the only authorized training and certification on pfSense Plus software. When you need to maintain or improve the security skills of your staff or offer highly specialized support to improve your customer satisfaction, Netgate is your best choice.
Start your self-paced training now and prepare for your pfSense Plus Certification!

Other News
Netgate TAC Tip of the Month: Forgotten Passwords
Under certain circumstances, an administrator can be locked out of the GUI. Don't be afraid if this happens; there are a number of ways to regain control. Some methods are a little tricky, but it is nearly always possible to recover access. The worst-case scenarios require physical access, as anyone with physical access can bypass security measures.
Netgate Technical Assistance Center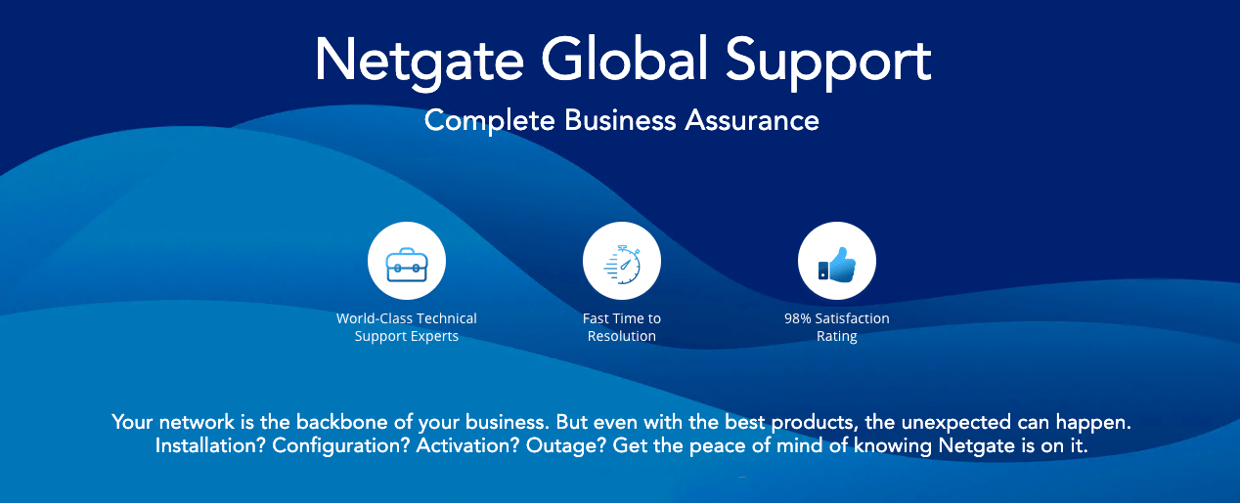 The Holiday season is quickly approaching which means some businesses get to take a break, but for many others this is the most critical time of the year. For those businesses, Netgate Global Support will be here 24/7 throughout the Holiday season.


In addition to complimentary zero-to-ping assistance, Netgate TAC offers tiered yearly subscription plans that provide unparalleled care by a team of world-class support engineers.
Your network is the backbone of your business. But even with the best products, the unexpected can happen. Installation? Configuration? Activation? Outage? Get the peace of mind of knowing Netgate is on it.
Have questions about your existing plan? Need to renew TAC or purchase an additional subscription?
Reach out
to Kimberly Keen, your Netgate Customer Success Manager. Kim is here to help you get started, renew your support subscriptions, and advise you along the way.
We Would Love Your Feedback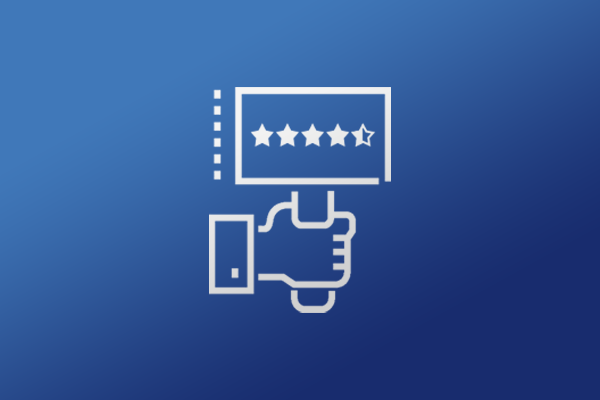 Our customers purchase Netgate appliances through different channels, including the Netgate store, our worldwide Partners, and the US Amazon marketplace. Regardless of where you purchased, we'd love to have your review, feedback, and rating directly on Amazon if you are using a Netgate 1100 or 2100. Amazon's retail marketplace is obviously highly visible, and customer reviews posted there help us spread the word about Netgate appliances and pfSense software - which ultimately helps us continue progressing the open-source project.

Beyond public reviews, we're always open to feedback and suggestions to improve our products and processes. There are many ways to reach out and talk with us! Our sales team, TAC engineers, product management and marketing team, and customer care engineers are all passionate, knowledgeable, and happy to hear from you.

Thanks for subscribing to the Netgate newsletter. For more information on Netgate and its products, engage with us on social media, or visit our forum. We're always looking for ways to improve. Want to share feedback? You can contact us here. Find the newsletter informative? Recommend it to a friend or colleague and direct them here!
Join our Social Media Community!
Contact Us!

Have a question? Contact us here.
See you next month!
Netgate
© Copyright 2021 Rubicon Communications, LLC
Netgate is a registered trademark of Rubicon Communications, LLC
TNSR is a registered trademark of Rubicon Communications, LLC
pfSense is a registered trademark of Electric Sheep Fencing, LLC
Other trademarks are the property of their respective owners.