October 2019
TNSR™
TNSR New Release: TNSR 19.08 Available For Trial!
TNSR Application Spotlight: Site-to-Site IPsec VPN
TNSR: New Education Pages
pfSense®
13 Years of pfSense Software
pfSense Appliance Spotlight - XG-7100
pfSense Translations
Other News

Trial the TNSR 19.08 Release now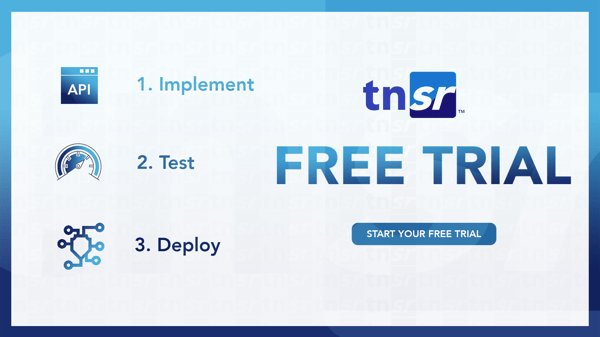 If you haven't already seen, TNSR release 19.08 is now available. With major software enhancements including the addition of OSPF, VRRP and BGP functionality, as well as SNMP capability, TNSR 19.08 is our most robust software release yet. TNSR can now fit in seamlessly with far more organizations' existing legacy networks and immediately provide performance, management, and orchestration benefits. TNSR 19.08 software is now available to trial here. To learn more visit TNSR.com.
Application Highlight: Site-to-Site IPsec VPN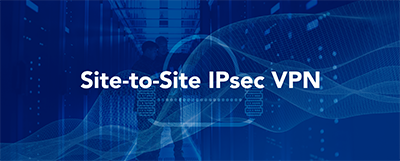 High performance secure routing - at any level - has traditionally forced buyers into either large capital outlays for ASIC-based appliances, or a large array of less expensive COTS (Commercial Off the Shelf) hardware appliances / VMs - with inherent kernel-based packet processing limitations.
TNSR uses Vector Packet Processing (VPP) to crush traditional high-performance routing economics - TNSR software can be used as a Site-to-Site IPsec VPN achieving speeds at 1, 10, 40, 100 Gbps, and beyond at dramatically lower price points.
For more TNSR use cases, videos, and data sheets, please visit our TNSR resource page.
New Education Pages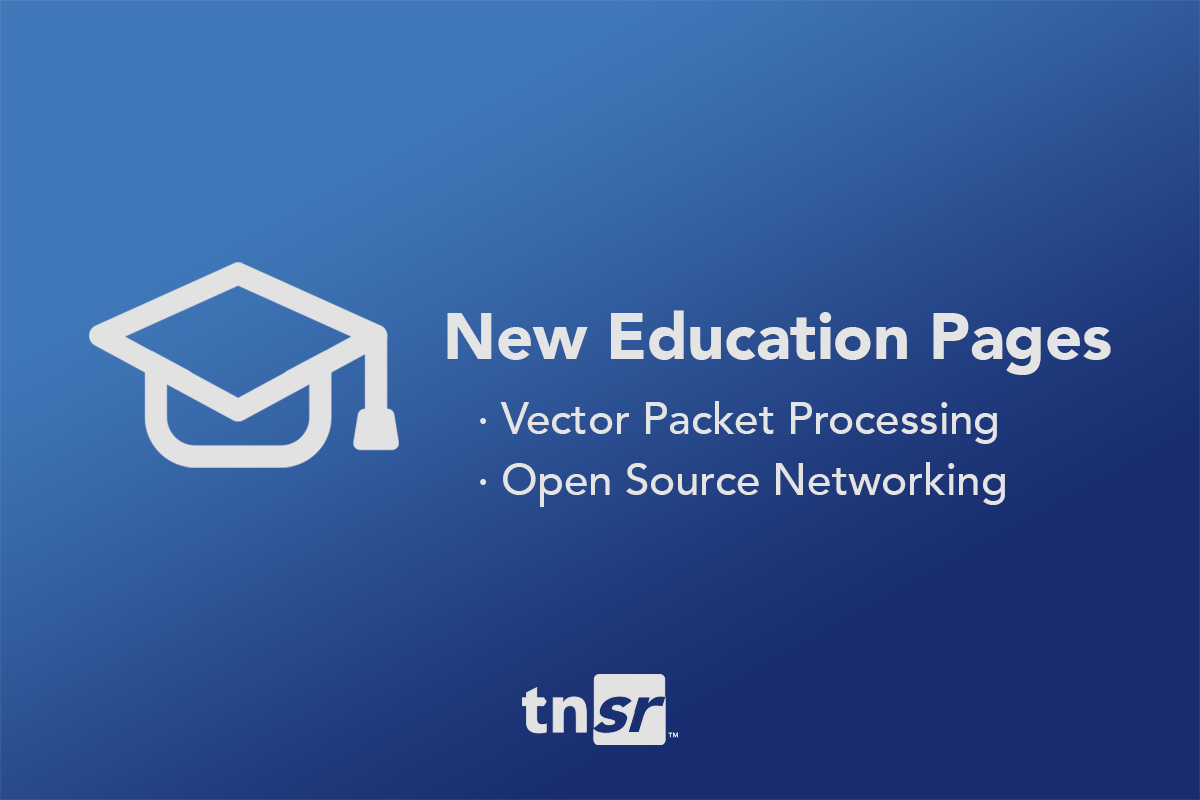 Whether you're sending information internally or across the world, you want it getting there fast and secure. TNSR gets your important data there quicker and safer than anything else with fully productized VPP. To help you understand this technology better, we have launched two new education pages on TNSR.com.
Our Open Source Networking page explains how open-source is now ready for prime time and is now being leveraged by forward-thinking enterprises and service providers.
The new Vector Packet Processing (VPP) page details how VPP delivers up to 100X greater packet processing throughput, via software running on commodity processors. It is a core component in a much larger transformation of how information - the lifeblood of the digital age - will be moved and secured for years to come.

pfSense Appliance Spotlight - XG-7100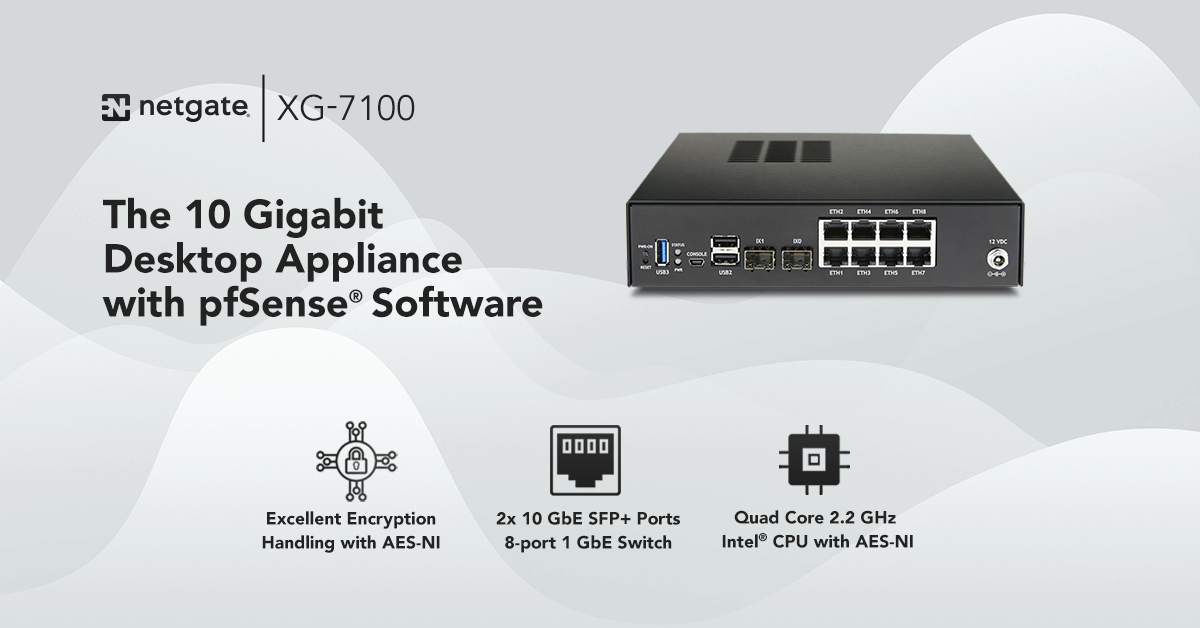 Take a deeper look into the highest performing desktop appliance with pfSense software inside. The XG-7100 DT is the perfect future-proof desktop product for your home, remote office, or small business. If you are like many of our customers, you are looking for something with:
Dedicated 10 gigabit ports
Superior encryption handling with AES-NI
Lots of ports for flexible configuration
Future-proof hardware expandability
If that sounds like you, the Netgate XG-7100 pfSense appliance is the ideal choice. Netgate is the only official producer of appliances that are designed, certified, and tested for pfSense software.
Solve for the security needs you face today and the ones of tomorrow with one purchase.
13 Years of pfSense Software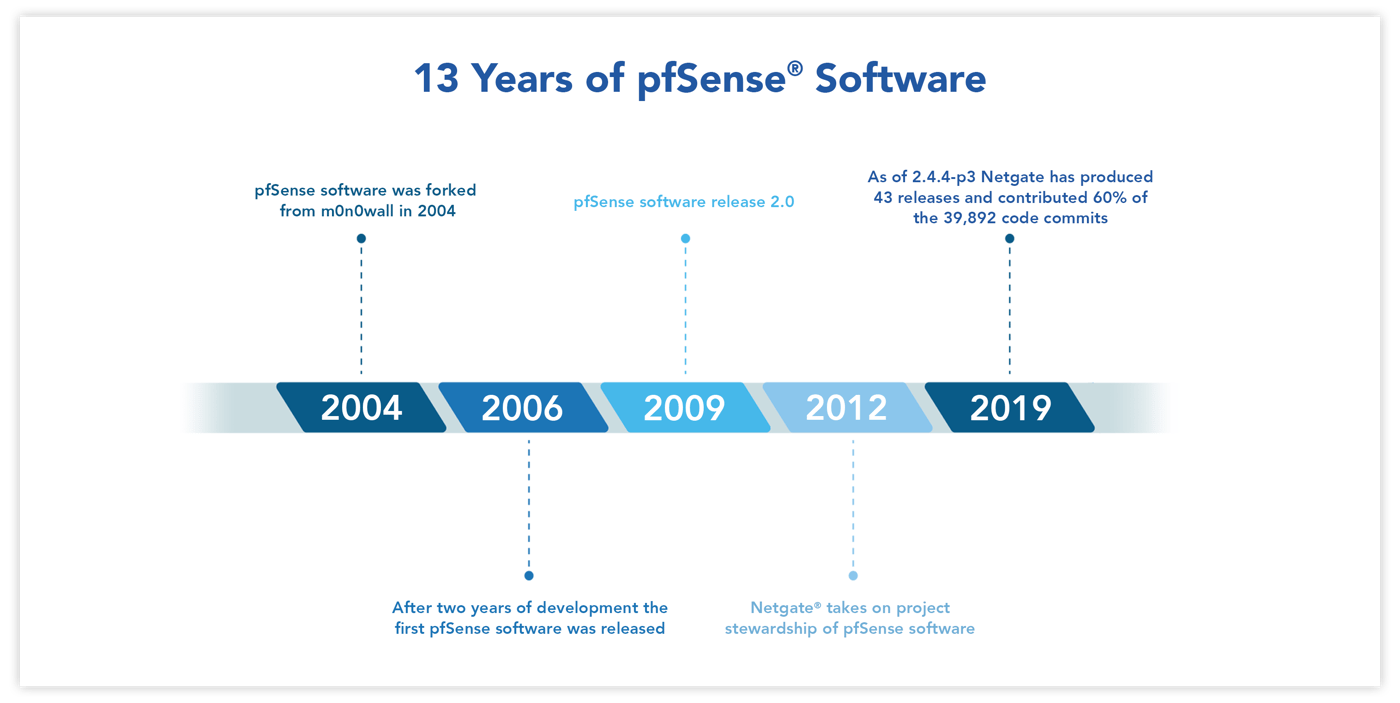 This month marks thirteen years of pfSense software releases! It's amazing to reflect on how the project and community have grown and evolved over the years. Looking back on the journey, Netgate is proud of its involvement and contributions and the community that has surrounded and supported the project. This blog covers some interesting factoids from over the years and also acknowledges some of the many who have contributed over the years.

Other News
Netgate XG-7100 Customer Survey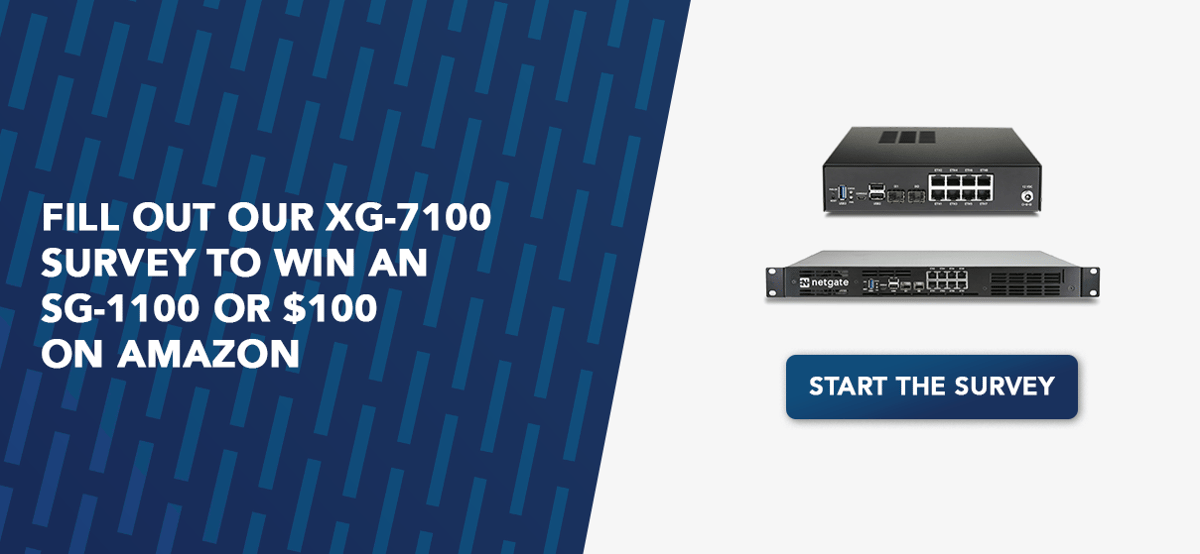 Netgate is always listening to customers to determine how our products and offerings can better meet your needs. With this in mind, we would like feedback from our XG-7100 customers on how they are using the appliance and how we can improve your experience.
Customers who participate in the survey will be entered into a drawing to win an SG-1100, Netgate's latest small form-factor pfSense firewall appliance!
In addition to the drawing, you have the opportunity to provide us a quote describing what drove you to purchase your XG-7100. If your quote is selected for publication we'll send you a $25 Amazon gift card.
Netgate Amazon Product Reviews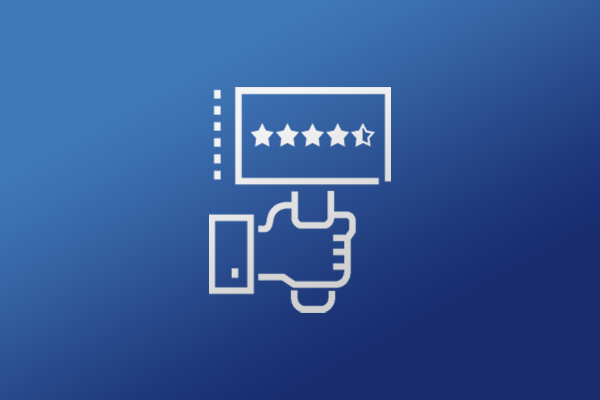 Our Amazon community wants to know what others think of our products. Whether you buy directly from us, our partners, or an e-commerce marketplace we would love to hear your feedback on your appliance on Amazon. If you are one of the many customers that use the Netgate SG-1100, SG-3100, SG-5100, or XG-7100 we would greatly appreciate your feedback and rating on the amazon platform. Reviews like these are instrumental in how we shape future offerings and services for customers.
Netgate Tech Tip of the Month - Traffic Shaper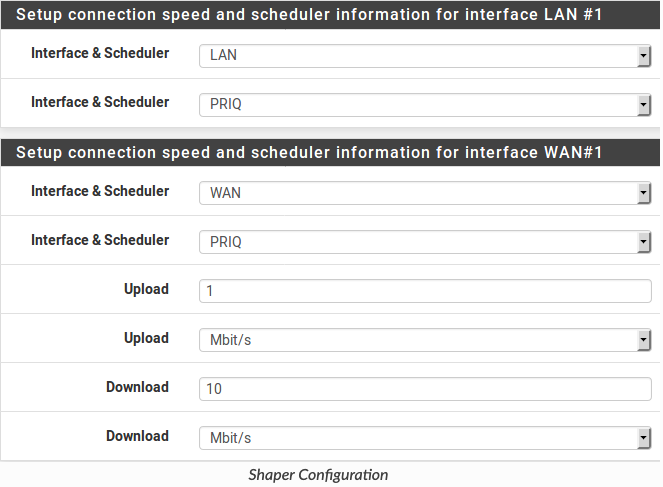 The basic idea of traffic shaping is raising and lowering the priorities of packets or keeping them under a certain speed. This concept seems simple, however, the number of ways in which this concept can be applied is vast. We recommend configuring the traffic shaper using the wizard for the first time, which guides administrators through the shaper configuration process.

Thanks for subscribing to the Netgate newsletter. For more information on Netgate and its products, engage with us on social media, or visit our forum. We're always looking for ways to improve. Want to share feedback? You can contact us here. Find the newsletter informative? Recommend it to a friend or colleague and direct them here!
Join our Social Media Community!
Contact Us!

Have a question? Contact us here.
See you next month!
Netgate
© Copyright 2002 - 2019 Rubicon Communications, LLC
Netgate is a registered trademark of Rubicon Communications, LLC
TNSR is a trademark of Rubicon Communications, LLC
pfSense is a registered trademark of Electric Sheep Fencing, LLC
Other trademarks are the property of their respective owners.