November 2020
TNSR® Software
pfSense® Software
Appliance Spotlight: Netgate SG-5100 with pfSense Software
Choosing the Right Netgate Appliance
pfSense Zanata Translations
Other News

TNSR for the Home Lab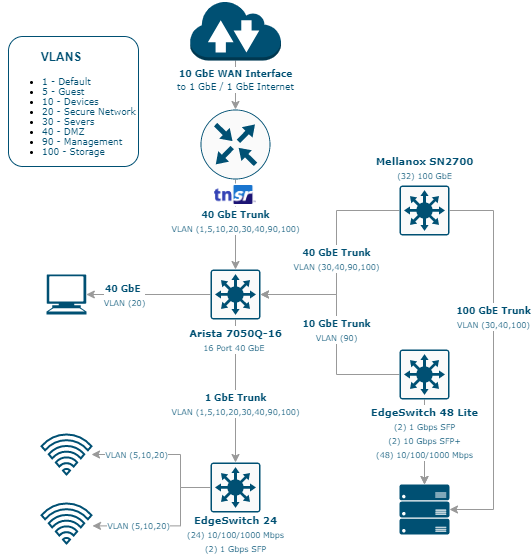 Not long ago we shared a customer story that got the networking nerds here at Netgate (and we are proud to be labeled as such) pretty excited. Our sales team received an email from someone interested in using TNSR software for a home lab. The email suggested he needed something that could handle up to 100 Gbps throughput across his internal network, and scale up to 40 Gbps to support a future upgrade from his ISP.
The home lab belongs to Torstein Steine, an SAP software engineer who leverages his lab for software development, self-hosted cloud storage, and even a hosted game server for his friends. Read more of Torstein's story and how his search for a suitable software-based solution lead him to TNSR here.
Home users can use TNSR software for Free with our Home+Lab edition by visiting our subscriptions page.
TNSR Application Spotlight: Port Mirror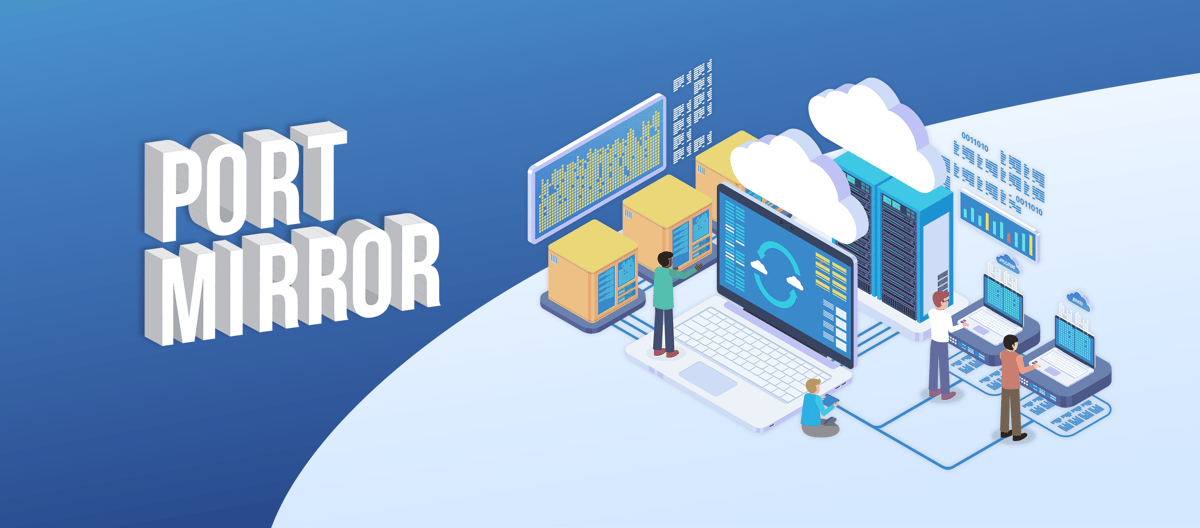 Do you have a network location where you'd like to copy all traffic for network analysis or security inspection purposes? If so, you're probably already familiar with network taps - systems that monitor events on a network to aid administrators in analysis. Most taps are dedicated hardware devices - which are expensive. There are also port mirrors, which typically reside on a network switch - but, under heavy traffic scenarios can be performance compromised. There is a better answer. Deploy TNSR on a cloud VM or inexpensive commercial-off-the-shelf (COTS) hardware.
TNSR software, when configured as a Port Mirror, provides businesses fast, flexible, inexpensive network traffic copies for security and network monitoring applications. Deployed on-premises or in the cloud without cumbersome agents or proprietary hardware, TNSR software acts as a "software TAP" with built-in traffic monitoring - enabling high volume traffic copying with ease. Key capabilities include:
High-speed traffic copies: Deliver traffic to 3rd party security analysis/inspection tools at rates up to 100 Gbps on-premises or in the cloud
Low cost: Fraction of the price of legacy solutions
Flexible management: Familiar CLI or automated management via RESTCONF API
Flexible on-premises deployment options: Bare metal or VM
Cloud Ready: Available on Amazon AWS and Microsoft Azure
Whether the network traffic copying need is on-premises or in the cloud, TNSR software provides multi-gigabit level performance at the lowest cost, least deployment complexity, and easiest scale.
For more TNSR use cases, videos, and data sheets, please visit our TNSR resource page.
TNSR Software Video: Underlying Technology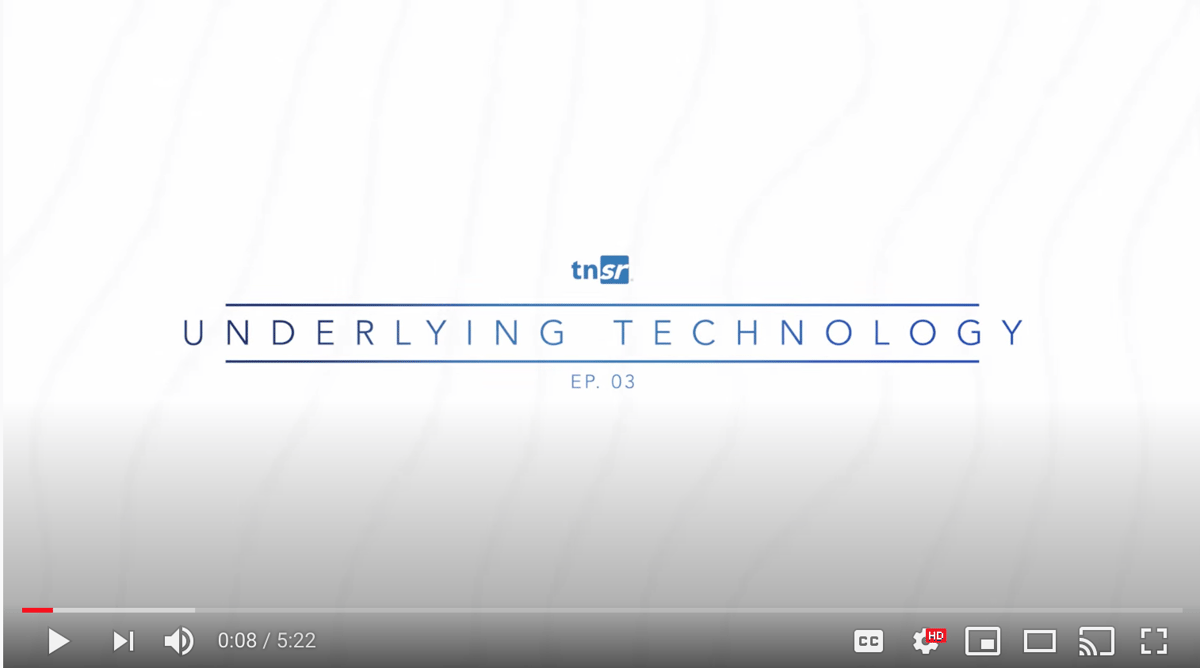 The Underlying Technology video is the third video in our TNSR Software Education Series and provides a high-level overview of TNSR's software stack, showing where each open-source project fits. Finally, it touches on the contributions Netgate provides back to open-source software.
Our website, tnsr.com, contains more detailed information on applications, features, performance, deployment guidance and more, but this growing family of vignettes covers the essence of the product - and its value - in fast, easy bite-sized stories.
Check out this blog which outlines the video series and allows you to sign up for notifications circa all new TNSR content releases - videos, case studies, white papers, and more.

Appliance Spotlight: Netgate SG-5100 with pfSense Software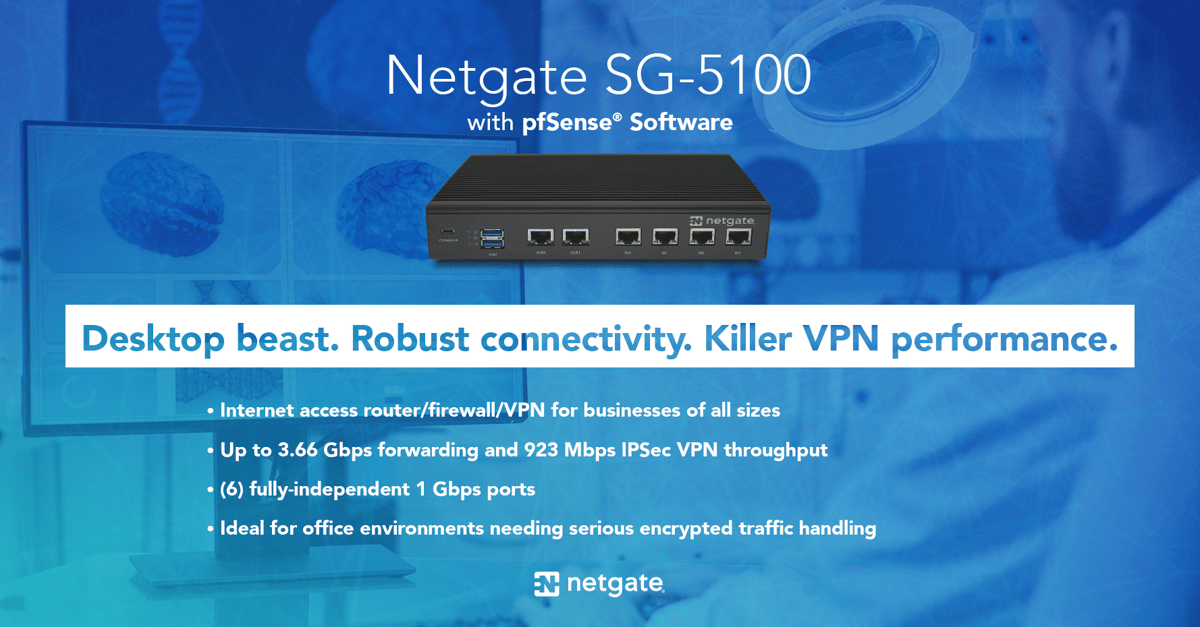 Looking for the best appliance to run pfSense software in your home or small office? If you are like many of our customers, you are looking for something with:
True gigabit speeds
Superior encryption handling
Lots of ports for flexible configuration
If that sounds like you, the Netgate SG-5100 pfSense appliance is a perfect fit. Netgate is the only official producer of appliances that are designed, certified, and tested for pfSense software.
Dollar-for-dollar, nothing will outperform this gateway appliance.
Choosing the Right Netgate Appliance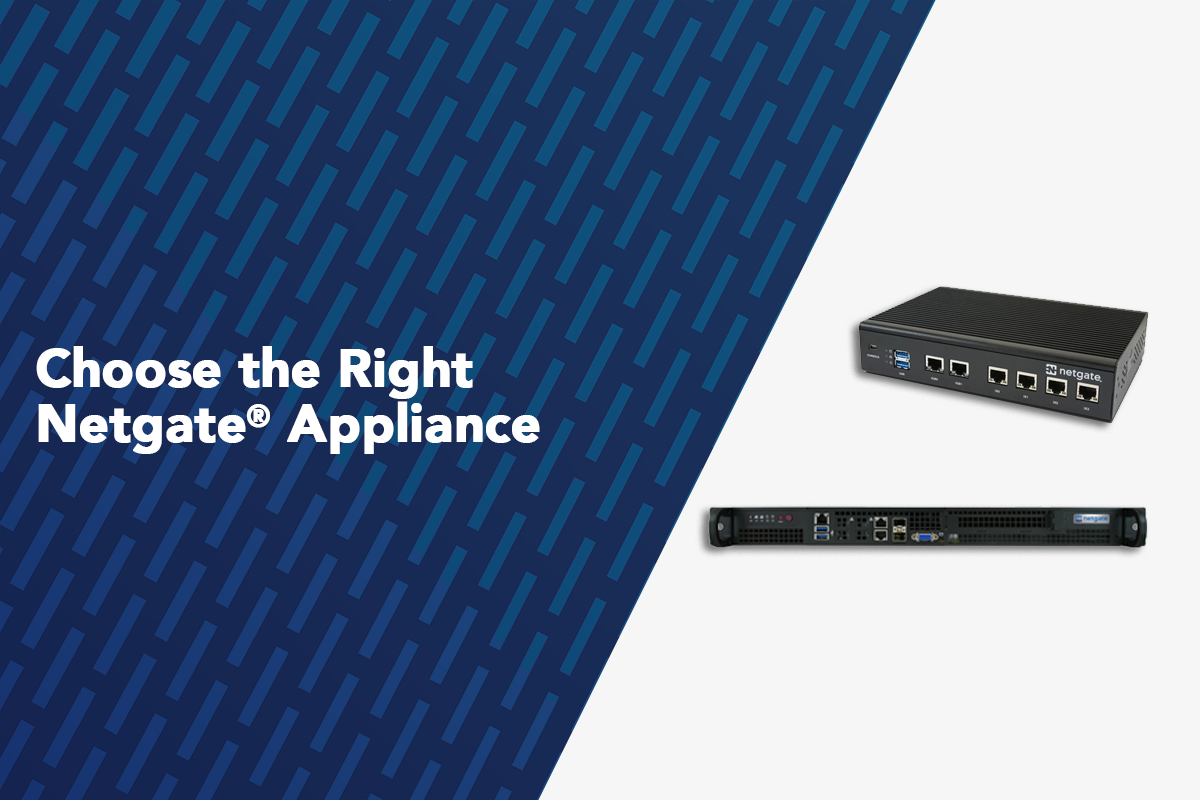 You may (or may not) be aware that internal architecture differs significantly across the SG-1100, SG-2100, SG-3100, SG-5100, XG-7100/XG-7100 1U and XG-1537/XG-1541.
In this earlier blog, we cover a few secure networking use cases that routinely surface in customer conversations and how the Netgate appliance architecture should play a part in your decision.
pfSense Zanata Translations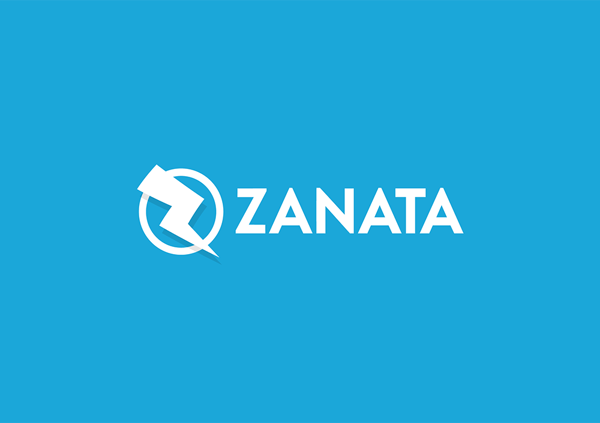 pfSense documentation has been translated into more than 50 languages, many of which are incorporated directly into pfSense. We want to make sure the valued work of pfSense translators continues for the good of the worldwide user community.
Our Zanata instance, http://zanata.netgate.com, is fully up to date with all existing and in-progress translations.
We are inviting all pfSense translators to register at our translation site. Please visit https://info.netgate.com/zanata-translator and simply enter your email address, preferred username, and the language(s) you wish to translate.

Other News
We Would Love Your Feedback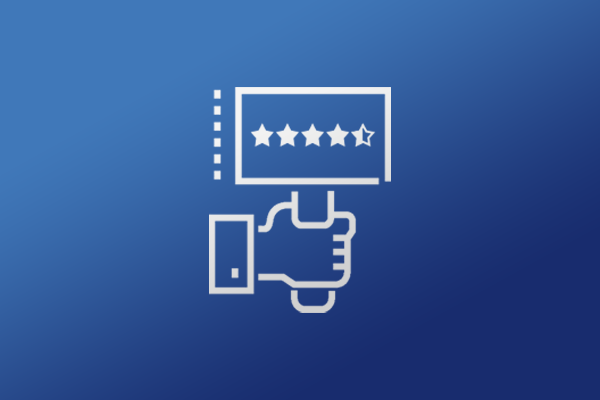 Our customers purchase through different channels, including the Netgate store, our worldwide Partners, and the US Amazon marketplace. Regardless of where you purchased, we'd love to have your review, feedback, and rating directly on Amazon if you are using a Netgate SG-1100, SG-2100, SG-3100, SG-5100, or XG-7100 DT. Amazon's retail marketplace is obviously highly-visible, and customer reviews posted there help us spread the word about Netgate appliances and pfSense software - which ultimately helps us continue progressing the open-source project.

Beyond public reviews, we're always open to feedback and suggestions to improve our products and processes. There are many ways to reach out and talk with us! Our sales team, TAC engineers, product management & marketing team, and customer care engineers are all passionate, knowledgeable and happy to hear from you.
COVID-19 Helping Hand Response Continues to Year-End 2020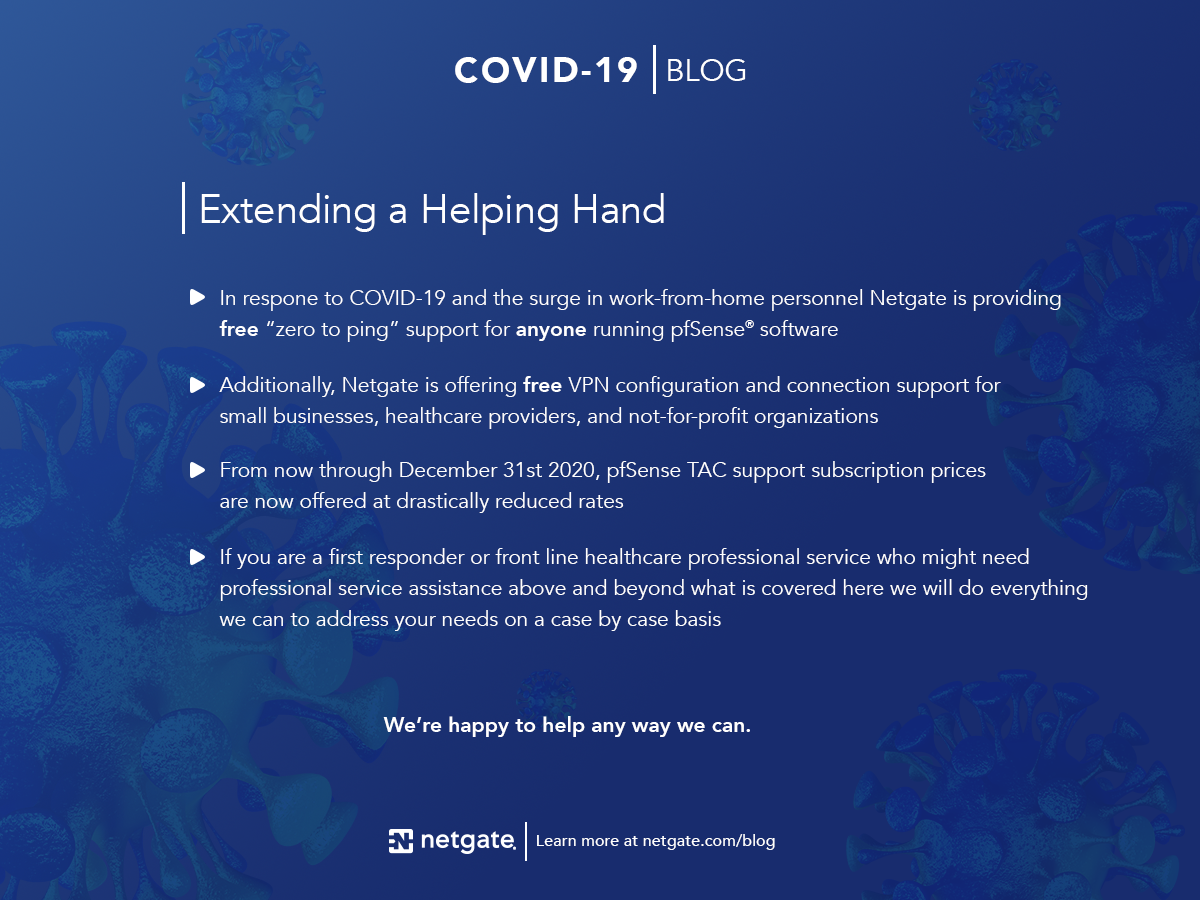 Back on March 26, 2020, Netgate issued this blog describing our efforts to help pfSense software users through the tragedy of COVID-19. At that time, we stated these measures would remain in place through May 31, 2020. We weren't sure then, nor are we certain now how long this situation will last. From our Vice President of Service Delivery, Scott Davis, "I can say definitively that the steps we took have been welcomed and impactful. I know, as I and my team are responsible for addressing each and every support request."

This need still exists as organizations and individuals around the world continue to adapt to stay in place, work from home, and take other social distancing measures. To that end, we have decided to leave our Helping Hand offers in place through the end of 2020.

Please refer back to the above-referenced blog for specifics, but rest assured, Netgate intends to do all it can to help pfSense software users with our zero-to-ping support, VPN configuration and connection support for healthcare providers and non-profits, and reduced-price TAC support subscriptions for everyone else.

It is the right thing to do, and it remains consistent with our commitment to provide leading-edge network security at a fair price - regardless of organizational size or network sophistication.

I'd also like to reiterate that the pfSense community continues its strong heritage of knowledge sharing and support. We heartily applaud that effort.

Be safe out there. Let us know if we can help you.
Netgate pfSense Tech Tip of the Month - Connecting to the WebGUI
Backups are not useful without a means to restore them, and by extension, test them. One of the ways you can restore your configuration is from the WebGUI. You can do this by following these steps:

Navigate to Diagnostics > Backup & Restore

Locate the Restore configuration section

Select the area to restore (typically ALL )

Click Browse

Locate the backup file on the local PC

Click Restore Configuration
While easy to work with, this method does have some prerequisites when dealing with a full restore to a new system. First, it would need to be done after the new target system is fully installed and running. Second, it requires an additional PC connected to a working network or crossover cable behind the pfSense firewall being restored.

Thanks for subscribing to the Netgate newsletter. For more information on Netgate and its products, engage with us on social media, or visit our forum. We're always looking for ways to improve. Want to share feedback? You can contact us here. Find the newsletter informative? Recommend it to a friend or colleague and direct them here!
Join our Social Media Community!
Contact Us!

Have a question? Contact us here.
See you next month!
Netgate
© Copyright 2020 Rubicon Communications, LLC
Netgate is a registered trademark of Rubicon Communications, LLC
TNSR is a registered trademark of Rubicon Communications, LLC
pfSense is a registered trademark of Electric Sheep Fencing, LLC
Other trademarks are the property of their respective owners.