November 2019
Special Announcements
2019 Annual pfSense Software User Survey - 4 Chances to win an SG-1100!
Netgate Black Friday - Cyber Monday Sale
TNSR™
TNSR Instructional: Configure a TNSR Interface
TNSR Application Spotlight: Edge / Border / Core Router
TNSR Tech Highlight: Vector Packet Processing
pfSense®
Netgate pfSense Software Support
The pfSense Book
Other News

2019 Annual pfSense Software User Survey is Underway!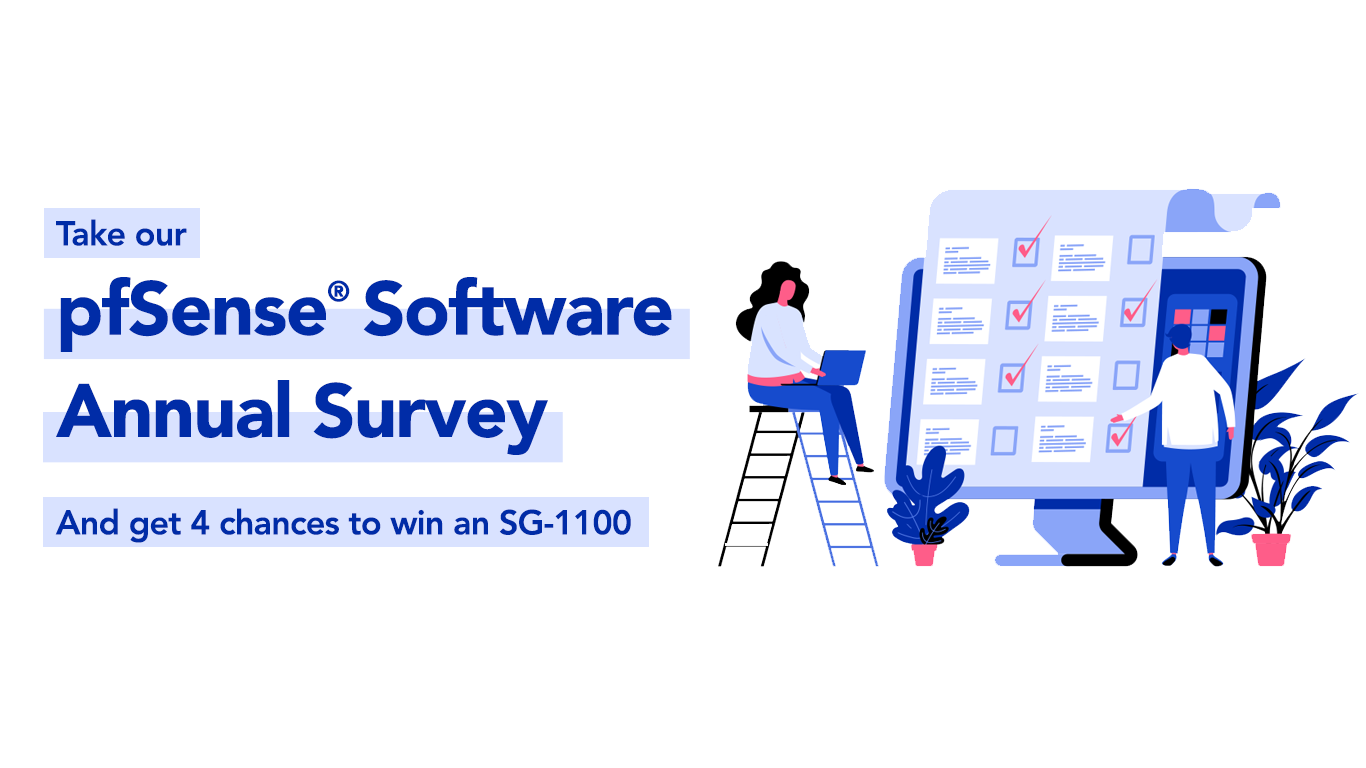 We recently launched our Annual pfSense software survey for 2019 and we want to hear from you! The better we understand you, your pfSense software usage, and your needs, the better we can serve you.
By taking this 10-minute survey you will be entered into four separate drawings for a Netgate SG-1100. The survey runs through November 25th and there will be two winners each week. The earlier you take the survey the more chances you have to win.
Official survey prize and drawing rules can be viewed here.
We Are Going Big for Black Friday!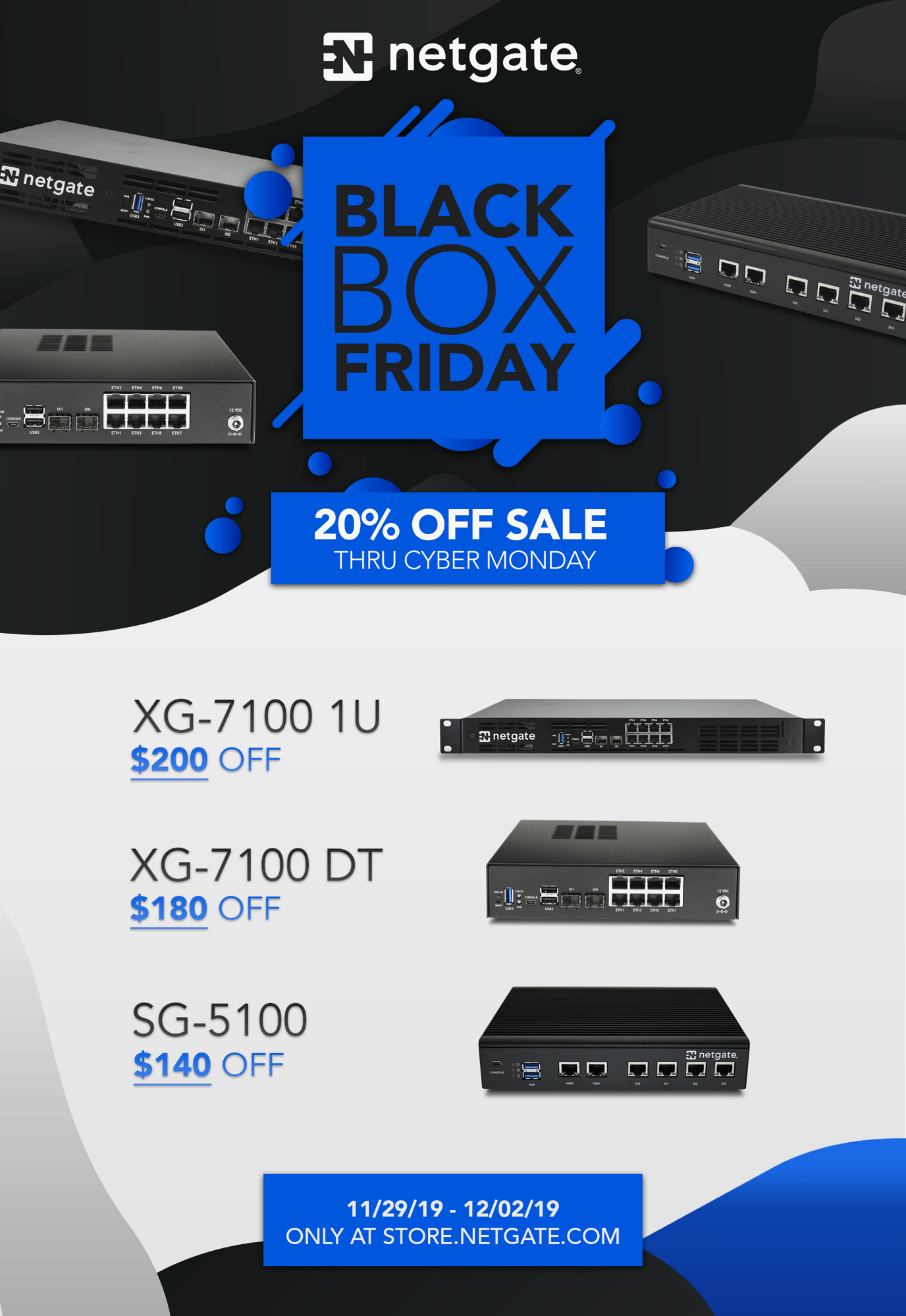 This year we are going big with our Black Friday sale and extending it through Cyber Monday. Get one of our highest performing desktop appliances or best-selling rack unit at a great discount! Make sure you don't miss the best deal of the year on these Netgate appliances while supplies last.

Configure a TNSR Interface
In this short instructional video, we will walk you through the process of configuring an interface through the TNSR CLI. For more information about TNSR software - from the basics to complex deployments - please see our TNSR documentation.
Ready to get started with TNSR software? Visit our trial page.
Application Highlight: Site-to-Site IPsec VPN
High performance routing - at any level - has traditionally forced buyers into either large capital outlays for ASIC-based appliances, or a large array of less expensive COTS (Commercial Off the Shelf) hardware appliances / VMs - with inherent kernel-based packet processing limitations.
TNSR software uses Vector Packet Processing (VPP) to crush traditional high-performance routing economics - enabling edge, border and core routing functions to be fulfilled at dramatically lower price points.
For more TNSR software use cases, videos, and data sheets, please visit our TNSR resource page.
TNSR Tech Highlight: Vector Packet Processing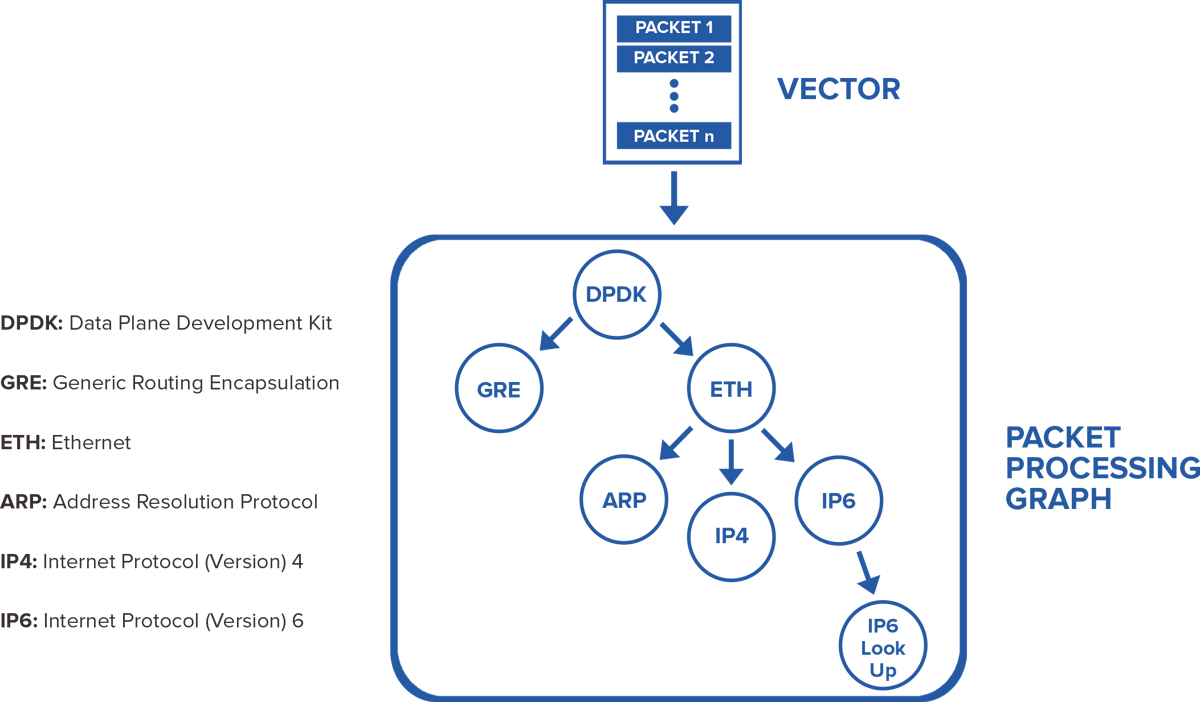 Whether you're sending information internally or across the world, you want it getting there fast and secure. TNSR software gets your important data there quicker and safer than anything else with fully-productized VPP.
The new Vector Packet Processing (VPP) page details how VPP delivers up to 100X greater packet processing throughput, via software running on commodity processors. It is a core component in a much larger transformation of how information - the lifeblood of the digital age - will be moved and secured for years to come.

Netgate pfSense Support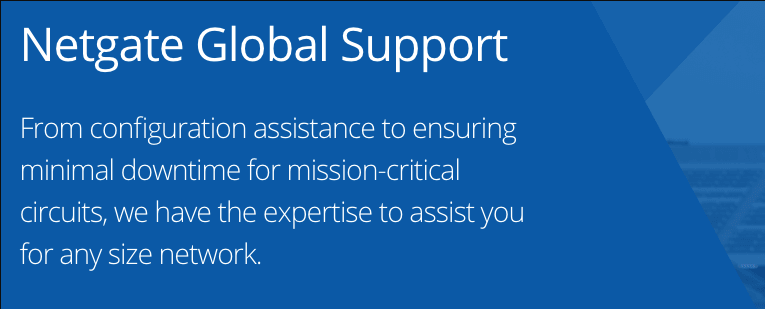 Get support from the team who knows pfSense software best. At Netgate, we have more than just an expert knowledge of pfSense solutions. We have the most informed and capable people to help you with any pfSense software installation, deployment, or configuration issue. Even then best drivers of the best cars can hit the wall. Get pfSense business assurance through a TAC Support Subscription. Our support team is world-wide and available 24/7 to make sure we can diagnose and resolve your issue as quickly as possible. Netgate support subscriptions are designed to meet the needs of any organization.
The pfSense Book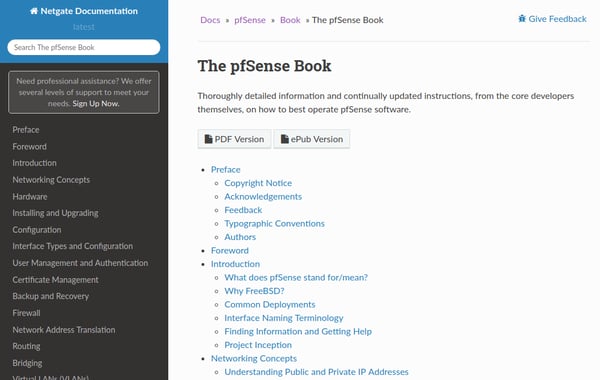 If you have, or are looking into, pfSense software for your home or business, the pfSense Book is a great resource. It contains thoroughly detailed information and continually updated instructions, from the core developers themselves, on how to best operate pfSense software.
This book is designed to be a friendly guide to common networking and security tasks along with a thorough reference for the capabilities of pfSense software. The pfSense Book covers the following topics (and more!):
An introduction to pfSense software and its features
Firewall design and hardware planning
Installing and upgrading pfSense software
Using the web-based configuration interface
Backing up and restoring the firewall configuration
Firewalling fundamentals including defining and troubleshooting rules

Other News
SG-5100: The Ultimate Home/SMB Appliance with pfSense software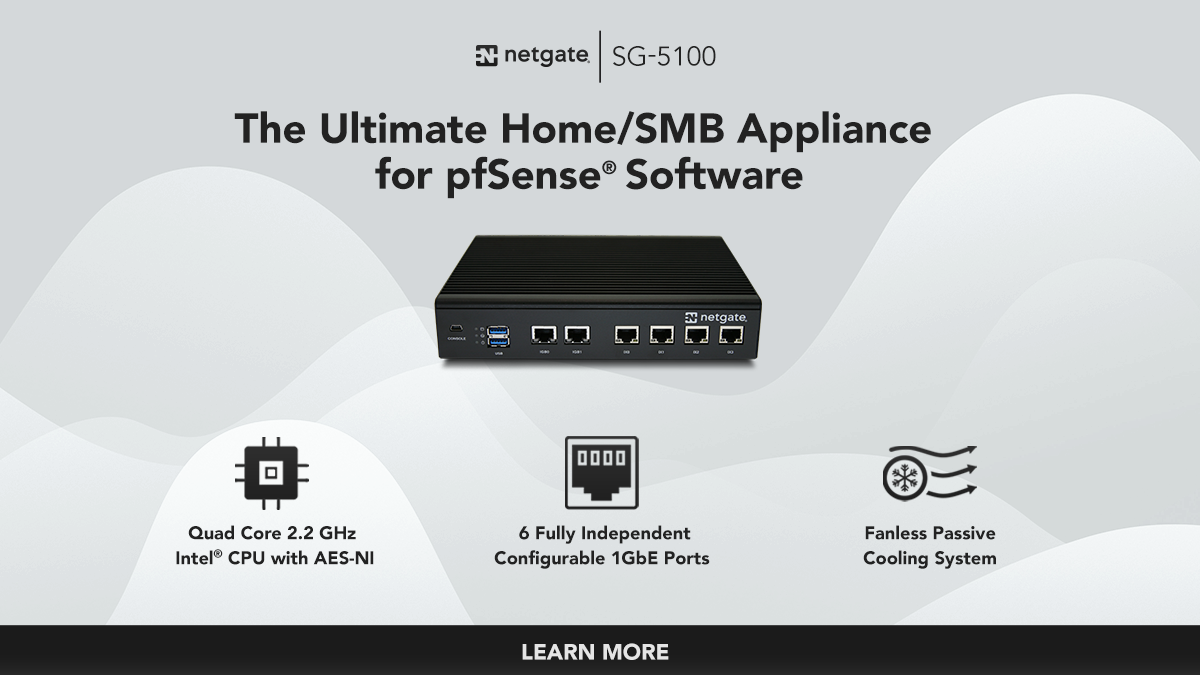 Looking for the best appliance to run pfSense software in your home or small office? If you are like many of our customers, you are looking for something with:
True gigabit speeds
Superior encryption handling
Lots of ports for flexible configuration
If that sounds like you, the Netgate SG-5100 pfSense appliance is a perfect fit. Netgate is the only official producer of appliances that are designed, certified, and tested for pfSense software.
Dollar-for-dollar, nothing will outperform this gateway appliance.
Netgate Amazon Product Reviews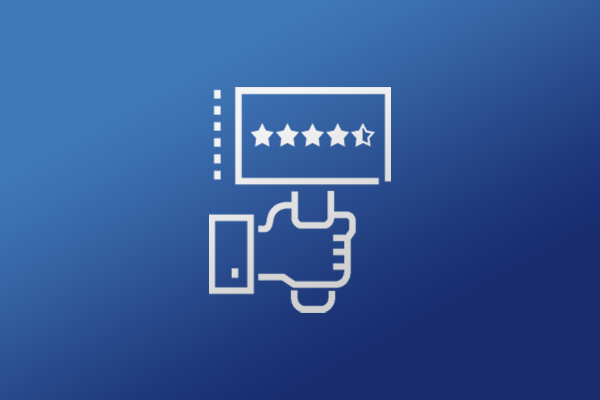 Our Amazon community wants to know what others think of our products. Whether you buy directly from us, our partners, or an e-commerce marketplace we would love to hear your feedback on your appliance on Amazon. If you are one of the many customers that use the Netgate SG-1100, SG-3100, SG-5100, or XG-7100 DT we would greatly appreciate your feedback and rating on the amazon platform. Reviews like these are instrumental in how we shape future offerings and services for customers.
Netgate Tech Tip of the Month - Multiple WAN Connections
The multiple WAN (multi-WAN) capabilities of pfSense allow a firewall to utilize multiple Internet connections to achieve more reliable connectivity and greater throughput capacity. Before proceeding with a multi-WAN configuration, the firewall must have a functional two interface (LAN and WAN) configuration. pfSense is capable of handling many WAN interfaces, with multiple deployments using 10-12 WANs in production. It will scale even higher than that, though we aren't aware of any installations using more than 12 WANs.
All WAN-type interfaces are treated identically in the GUI. Anything that can be done with the primary WAN can also be done with an additional OPT WAN interface. There are no significant differences between the primary WAN and additional WANs.
This chapter starts by covering items to consider when implementing any multi-WAN solution, then covers multi-WAN configuration with pfSense software.

Thanks for subscribing to the Netgate newsletter. For more information on Netgate and its products, engage with us on social media, or visit our forum. We're always looking for ways to improve. Want to share feedback? You can contact us here. Find the newsletter informative? Recommend it to a friend or colleague and direct them here!
Join our Social Media Community!
Contact Us!

Have a question? Contact us here.
See you next month!
Netgate
© Copyright 2002 - 2019 Rubicon Communications, LLC
Netgate is a registered trademark of Rubicon Communications, LLC
TNSR is a trademark of Rubicon Communications, LLC
pfSense is a registered trademark of Electric Sheep Fencing, LLC
Other trademarks are the property of their respective owners.