May 2019
TNSR
New Video: Configuring a TNSR Interface
TNSR Application Spotlight: High Speed Site-to-Site IPsec VPN
New to TNSR: Closer Look at TNSR Software Stack
pfSense
2.4.4-Release-p3 Now Available
pfSense Training
Reminder, SG-5100 Has a New Price
Other News
TNSR FAQs
TNSR Trials
Netgate Tech Tip of the Month

Configuring a TNSR Interface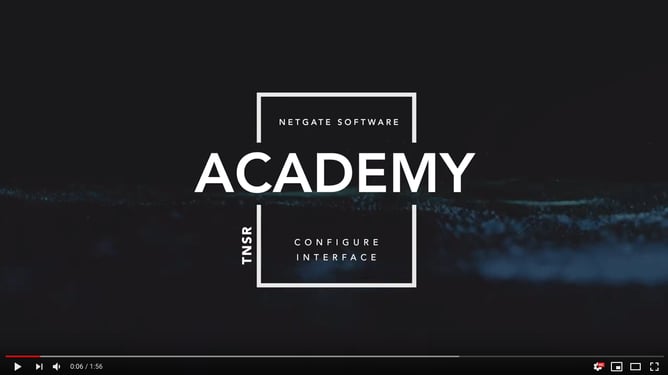 In this short instructional video, we will walk you through the process of configuring an interface through the TNSR CLI. For more information about TNSR - from the basics to complex deployments - please see our TNSR documentation.
Ready to get started with either TNSR Business or TNSR Enterprise? Visit our trial page.
In-depth Look at High Speed Site-to-Site IPsec VPN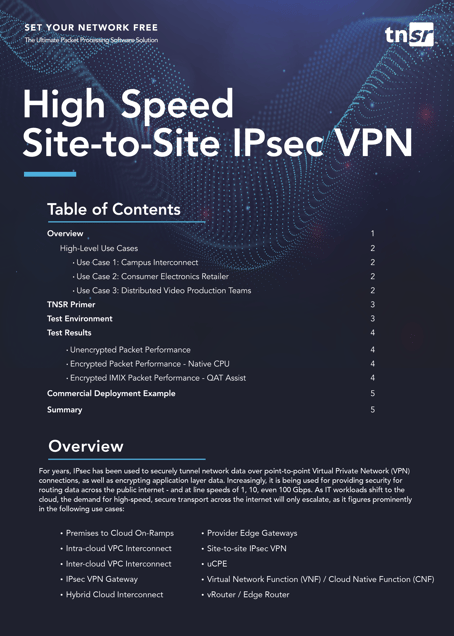 In this application brief, you will learn top to bottom how Site-to-Site IPsec VPNs on TNSR work and perform. With use case diagrams, hard performance numbers, and real-world deployment examples, see how TNSR is disrupting secure networking and how it will benefit your business.
For more TNSR use cases, videos, and data sheets, please visit our TNSR resource page.
TNSR Software Stack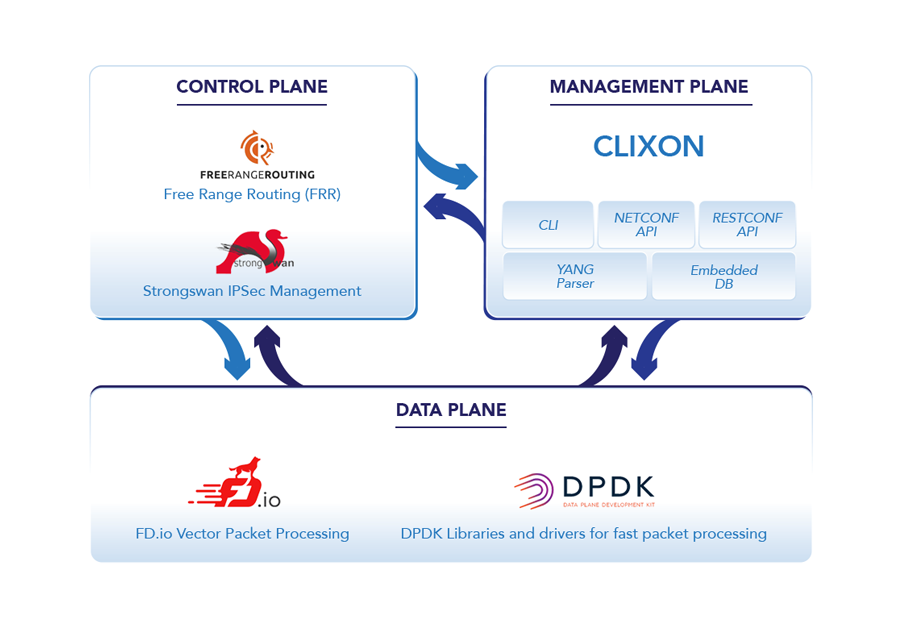 TNSR integrates an array of open source components into an enterprise-ready, scalable, easy-to-manage packet processing solution.
DPDK
Clixon
RESTCONF API
strongSwan IPsec Management
Free Range Routing
KEA
Unbound
Take a look at the other features that make TNSR the fastest packet processing engine available at a fraction of the cost of other solutions by visiting our TNSR product page.

pfSense 2.4.4-Release-p3 Now Available!
We are pleased to announce the release of pfSense® software version 2.4.4-p3, now available for new installations and upgrades!
pfSense software version 2.4.4-p3 is a maintenance release, bringing a number of security enhancements, including fixes for the latest Intel Microarchitectural Data Sampling (MDS) attacks as well as a handful of fixes for issues present in the 2.4.4-p2 release.
pfSense 2.4.4-RELEASE-p3 updates and installation images are available now! Always take a backup of the firewall configuration prior to any major change to the firewall, such as an upgrade.
pfSense Training
Netgate offers the only authorized training on pfSense, and our classes are perfect for someone looking to learn more about pfSense advanced applications or for someone just getting started. Classes are limited to 25 seats so make sure you register and secure your spot. Currently, the course catalog includes:
View the full schedule and catalog here
SG-5100 Security Gateway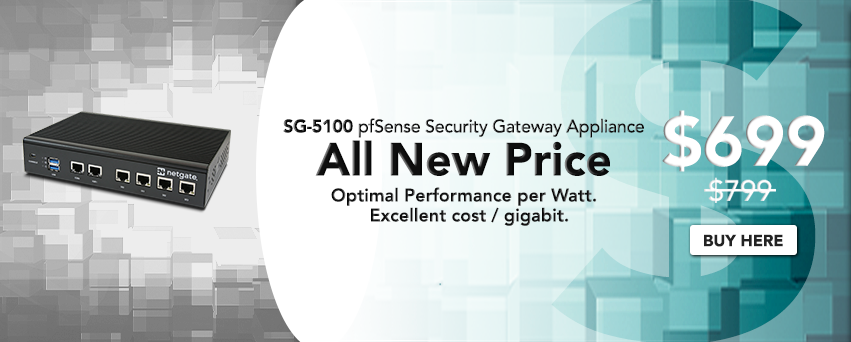 Built with performance, versatility and low cost of ownership in mind, the SG-5100 security gateway was designed to grow with your business. Learn how this Netgate appliance is ideal for managing edge security deployments.

Key features include:
Low total cost of ownership

Platform that grows with you

Easy GUI management

Secure remote access
Also, there are only a few more days left to take advantage of the SG-5100 with TNSR Business special offer. You will receive:

SG-5100 hardware appliance

Two-year subscription to TNSR Business secure networking software

Two-year subscription to TNSR Business Technical Assistance from Netgate Global Support (24-hour response SLA)
Limited time special offer ends May 31, 2019!

Other News
TNSR FAQs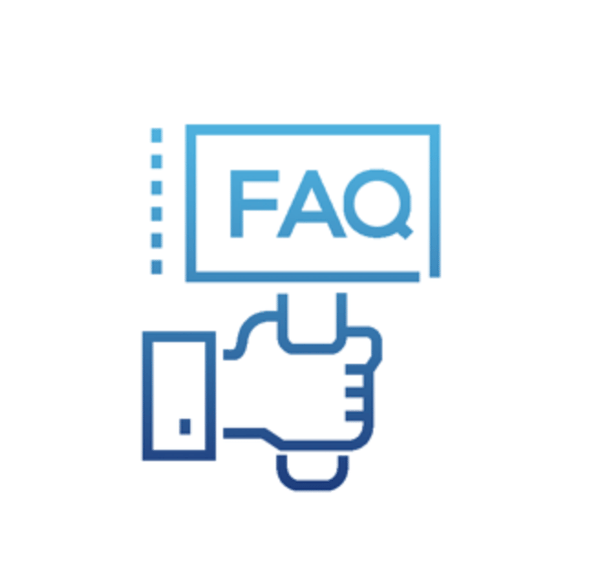 Have questions about TNSR? We created a FAQ page that answers some of the most commonly asked questions.
If for some reason the FAQ doesn't answer your questions, we encourage you to sign up for an account on the Netgate forum and ask in our TNSR section.
TNSR Trials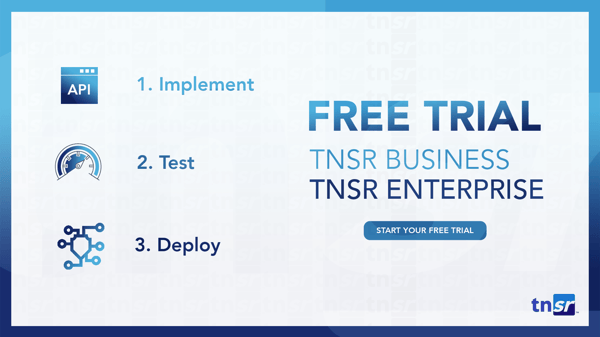 Evaluation licenses of TNSR Business and TNSR Enterprise are still available. Our TNSR Business trial lets you take a full-featured test drive for up to 120 days risk-free while our Enterprise trial has a higher level of support and is perpetual for a given release version (one instance only). For a feature and product comparison of the two, please see our trial overview.
Netgate Tech Tip of the Month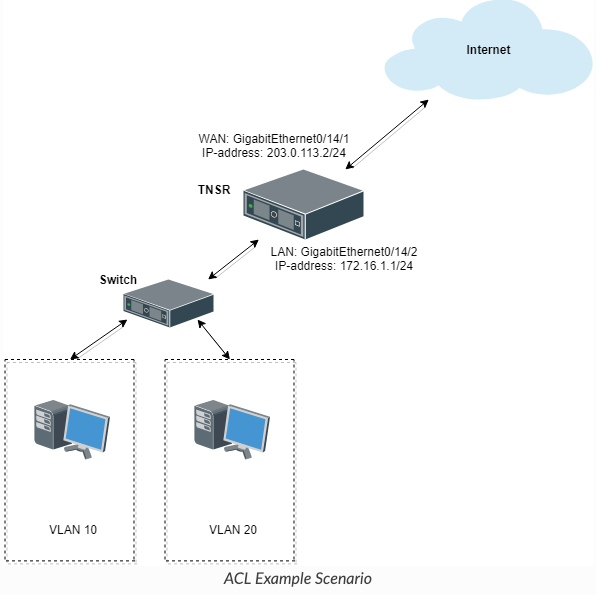 Customers just getting started with TNSR will find this ACL example configuration very useful.
In this scenario we configure TNSR with ACL that allows SSH, ICMP, and HTTP/HTTPS connections only from a specific remote admin host.
As always, if you have questions or feedback for TNSR you can let us know by posting in our TNSR board on the Netgate forum.

Thanks for subscribing to the Netgate newsletter. For more information on Netgate and its products, engage with us on social media, or visit our forum. We're always looking for ways to improve. Want to share feedback? You can contact us here. Find the newsletter informative? Recommend it to a friend or colleague and direct them here!
Join our Social Media Community!
Contact Us!

Have a question? Contact us here.
See you next month!
Netgate
© Copyright 2002 - 2019 Rubicon Communications, LLC
Netgate is a registered trademark of Rubicon Communications, LLC
TNSR is a trademark of Rubicon Communications, LLC
pfSense is a registered trademark of Electric Sheep Fencing, LLC
Other trademarks are the property of their respective owners.