March 2019
Content:


TNSR
TNSR Business Trial

TNSR Hardware Now Available
TNSR Resources and FAQs
pfSense
SG-5100 New Price!
pfSense Cloud Customer Survey
pfSense Reddit Crosses 25k Subscribers
Other News
pfSense Support Survey Winners
Negate Tech Tip of the Month

TNSR Trials Available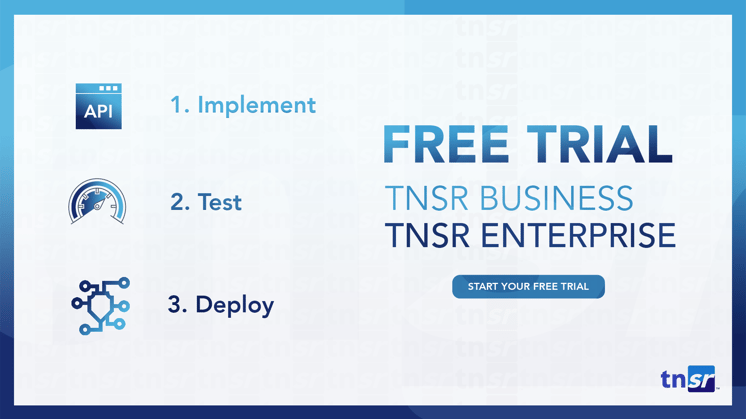 We are excited to announce that you can now sign up for an evaluation license of TNSR Business or TNSR Enterprise. Our TNSR Business trial lets you take a full-featured test drive for up to 120 days risk-free while our Enterprise trial has a higher level of support and is perpetual for a given release version (one instance only).
We also have a TNSR area on the Netgate forums for you to provide feedback.
TNSR Business Hardware Now Available!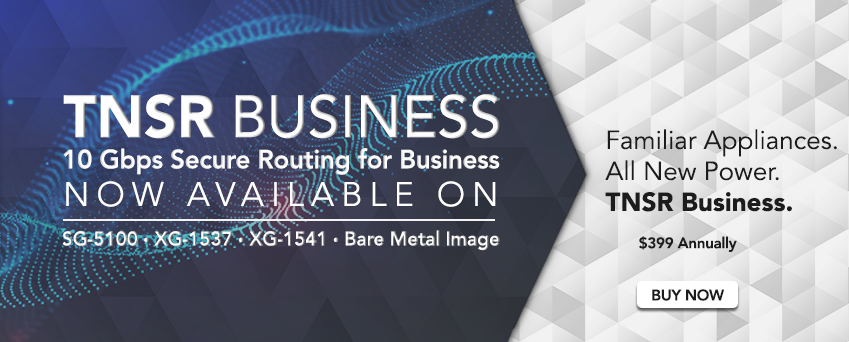 A few of our most popular appliances just some added power with the addition of TNSR Business! Now available on the Netgate store you can order the SG-5100, XG-1537, or XG-1541 with TNSR Business. To celebrate this, we have a limited time special offer that includes two years software license and technical assistance for the price of one. You will receive:
SG-5100 hardware appliance
Two year subscription to TNSR Business secure networking software
Two year subscription to TNSR Business Technical Assistance from Netgate Global Support (24-hour response SLA)
From use case video breakdowns to product data sheets, our resources page has everything you need to better understand TNSR.
Have a burning question? Check out our FAQ's page for some clarity on our most commonly asked TNSR questions.

SG-5100 Has a New Price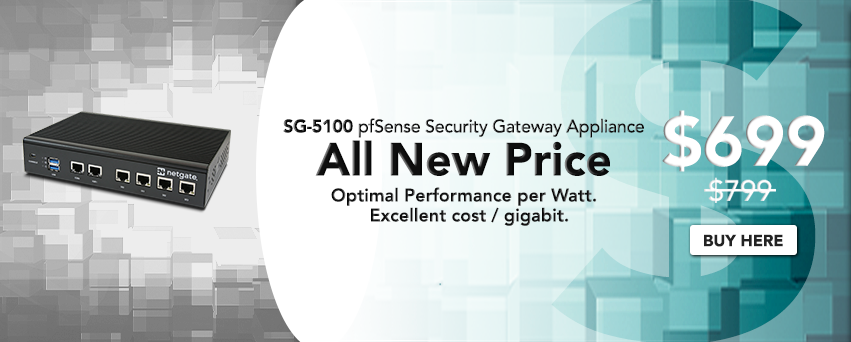 Built with performance, versatility and low cost of ownership in mind, the SG-5100 security gateway was designed to grow with your business. Learn how this Netgate appliance is ideal for managing edge security deployments.
pfSense Cloud Customer Survey
Netgate is always listening to customers to determine how our products and offerings can better meet your needs. With this in mind, we would like feedback from our cloud customers on how they are using pfSense and we can improve your experience. All participants of the survey will be entered into a drawing to win their choice of :
An SG-1100, Netgate's latest small form-factor pfSense firewall appliance
OR 1 Year of Netgate Technical Assistance
pfSense Reddit Crosses 25k Subscribers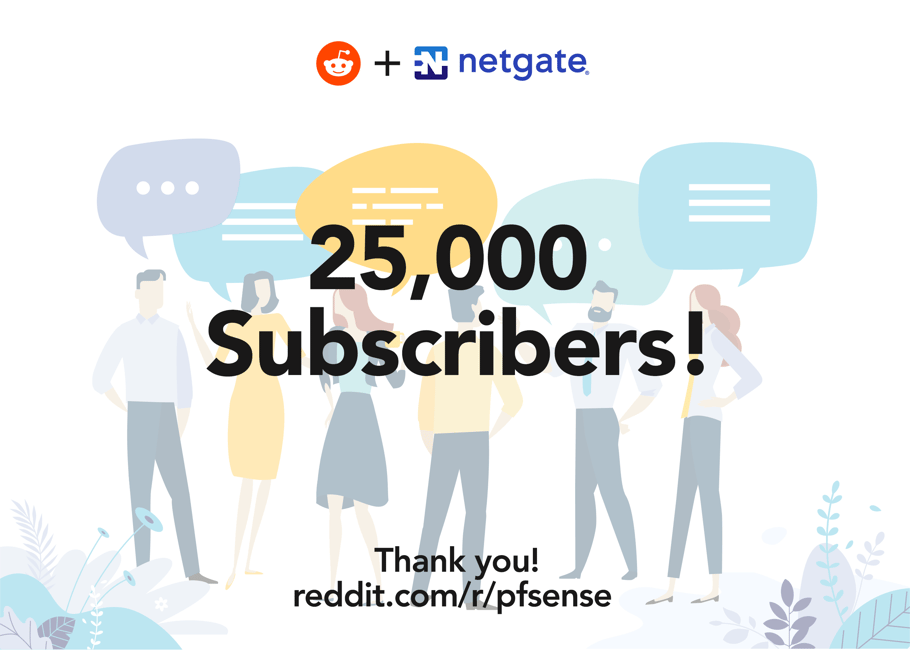 We would like to thank all of the subscribers that make the pfSense reddit a helpful and collaborative space for pfSense users!
We'd also like to take this opportunity to recognize the awesome members we have in our own Netgate forum that help our customers on a daily basis!
These communities are great resources for anyone that has pfSense or TNSR.

Other News
Netgate Support Survey Winners

Earlier this year we sent out a survey to all of our support customers asking them for feedback on their support experiences. All of those participants were entered into a drawing for an SG-1100, Netgate's newest small form-factor appliance. The winners of that drawing were:
Ron Saxer
Kevin Stevenson
Dan Rice
Thank you for feedback and congratulations on your new SG-1100!
Our support team is world-wide and available 24/7 to make sure we can diagnose and resolve your issue as quick as possible. Netgate
support subscriptions
are designed to meet the needs of any organization and start at just $29 a month. That's less than $1 a day for solid peace of mind that if something were to happen you would be protected.
Netgate Tech Tip of the Month

If you installed the Trial version of TNSR from ISO, you will need to login to CentOS with the username and password you created during the installation. Once you have logged in, type *clixon_cli* to get to the TNSR prompt.

Thanks for subscribing to the Netgate newsletter. For more information on Netgate and its products, engage with us on social media, or visit our forum. We're always looking for ways to improve. Want to share feedback? You can contact us here. Find the newsletter informative? Recommend it to a friend or colleague and direct them here!
Join our Social Media Community!
Contact Us!

Have a question? Contact us here.
See you next month!
Netgate
© Copyright 2002 - 2019 Rubicon Communications, LLC
Netgate is a registered trademark of Rubicon Communications, LLC
TNSR is a trademark of Rubicon Communications, LLC
pfSense is a registered trademark of Electric Sheep Fencing, LLC
Other trademarks are the property of their respective owners.