July 2021
TNSR® Software
pfSense® Software
pfSense CE 2.5.2-RELEASE Now Available
pfSense Appliance Spotlight: Netgate 2100
pfSense User Story: Lisbon School Department
Other News
Check Out Our New Website
Welcome Christian McDonald to Netgate!
Netgate Tech Tip of the Month

TNSR High-Performance Router Version 21.07 Released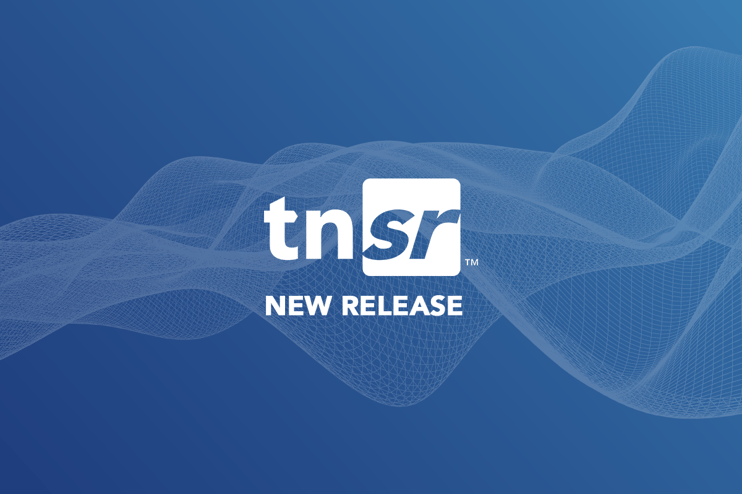 We're excited to announce that TNSR software Release 21.07 is now available.
Since our last release in March, the product's user base has grown 43% to over 2,500 entities. Customer growth and production-environment deployment expansion continue to drive development focus on improved configuration flexibility, operational management, and system resilience. Key improvements for TNSR 21.07 are covered in our announcement blog.
During this development period, we also began the effort to move the underlying OS base from CentOS to Ubuntu. Given the recently announced shift from CentOS Linux to CentOS Stream, we feel that this effort is what our customers need. We expect to finish this effort and to have it be commercially ready for users in November.
TNSR Application Spotlight: High-Performance Edge Routing
The need for router speeds will only increase. But fixed-configuration, proprietary, hardware-centric edge networking solutions are a thing of the past. The modern world will be connected with high-performance network function virtualized (NFV) software routers at the edge and in the core. TNSR software provides 5, 10, 40, even 100 Gbps, or more routing via "ASIC-speed" software on commercial-off-the-shelf (COTS) hardware.
TNSR uses Vector Packet Processing (VPP) to crush traditional high-performance routing economics - enabling edge, border and core routing functions to be fulfilled at dramatically lower price points.
For more TNSR use cases, videos, and datasheets, please visit our TNSR resource page.
TNSR Configuration Recipe: Service Provider Route Reflectors and Client for iBGP IPv4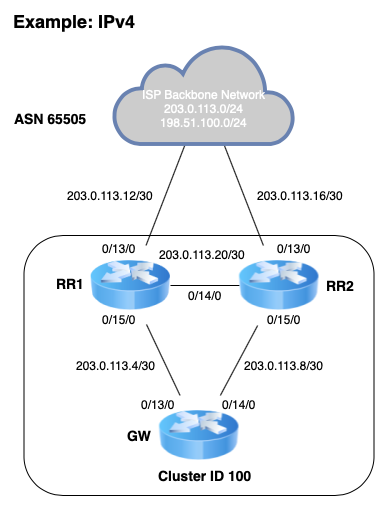 In large service provider networks, it is necessary to divide the routing functionality into two or more layers: a backbone layer and a gateway layer. This allows backbone routers to be focused on core routing and switching to/from other areas of the routing domain, and gateway routers may then be focused on interconnecting other service provider customers.
This recipe will walk you through the steps needed to configure the backbone and gateway layer.
Ready to get started with TNSR software? Explore all of the TNSR buying options.

pfSense CE 2.5.2-RELEASE Now Available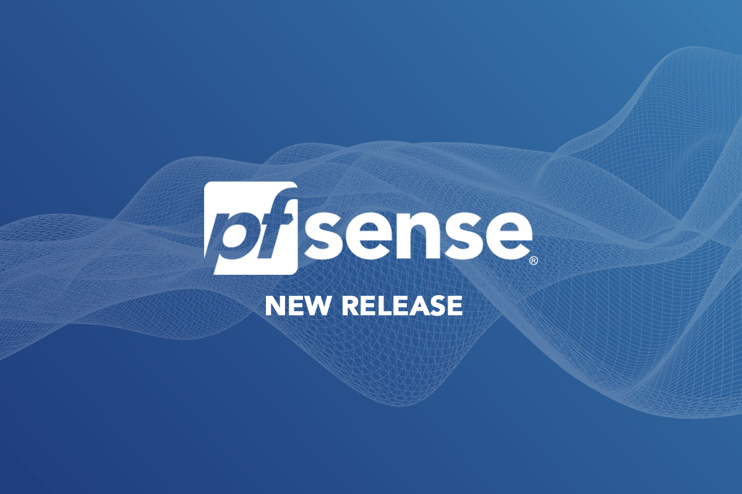 We are excited to announce the release of pfSense Community Edition (CE) software version 2.5.2, now available for new installations and upgrades! Read our blog post for more information.
This version of pfSense CE software includes:
WireGuard can now be installed as an experimental add-on package

Additional hardware support

Fixes for AES-NI encryption

50+ bug fixes and other minor improvements
pfSense Appliance Spotlight: Netgate 2100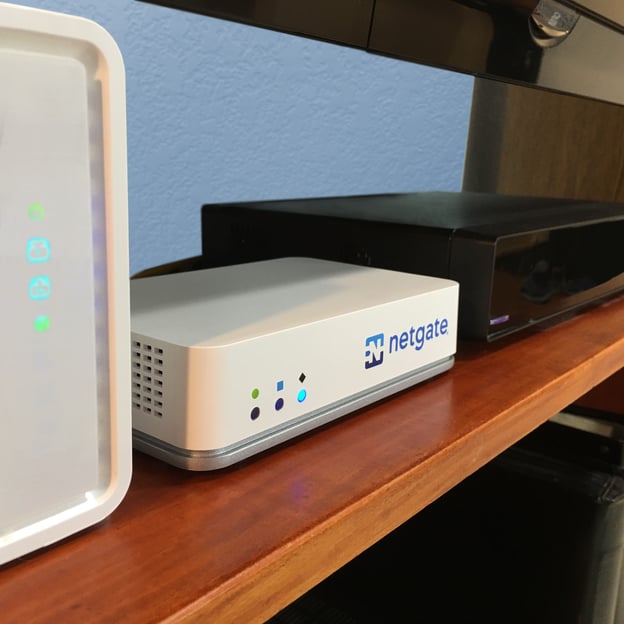 Discover why customers love the Netgate 2100. Packaged into a visually sleek and compact form factor - with low power draw and silent, fan-less operation - the product is well-suited for desktop, wall, or shelf deployment.

The 2100 features a dual-core ARM64 Cortex A53 1.2 GHz CPU, dedicated 1 GbE WAN port (RJ45/SFP combo), (4) 1 GbE Marvell switch ports (with a 2.5 Gbps uplink), 4 GB of DDR4 RAM, and upgradable storage.

You can learn more about the 2100 and its performance in this blog.
Lisbon School Department Chooses pfSense
The Lisbon School Department provides for the educational needs of the surrounding community. With the department supporting four campuses, campus interconnect with speed and security are essential to the department's IT infrastructure. Learn how James Churchill, the School Department's Technology Systems Director, along with Netgate worked to find the best solution to meet the high-bandwidth encrypted traffic processing need between each campus.

Other News
Check Out Our New Website!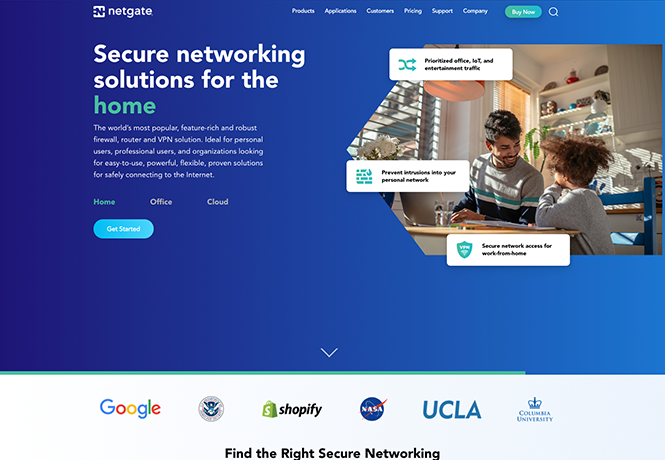 The Netgate.com website just got a significant update! It's another step in our journey to better serve new visitors and customers. The site provides an entirely new look and feel, including an overhauled menu structure that places significantly more information about our products, applications, and customer stories right at your fingertips.
One area of the site where we've invested heavily is a greater depth of information around our products - pfSense Plus software, TNSR software, and Netgate appliances. On each software product page, you'll find a "Get to Know..." fold that provides easy access to Overview, Features, Performance, Technology, Resources, and How to Buy information. The features section provides a quick explanation of each core software feature, with links directly to our product documentation for those in search of more in-depth learning and/or implementation guidance.
Our new Appliances page contains a handy comparison table with a set of product selection filters for narrowing down the best set of choices for your needs, as well as at-a-glance user profile, feature, and performance data. Further, each appliance card has a link straight to our store - where full product specifications are listed, and where purchases can be made.
We hope you find the new website experience fresh, fast, easy to use, and informative.
As always, if you have a question, please reach out to us!
Welcome Christian McDonald to Netgate!
In case you missed the announcement on July 8th, please join us in welcoming Christian McDonald to the Netgate team. You may recognize him from a few months back when he eagerly stepped forward to take stewardship of the WireGuard functionality in both pfSense Plus and pfSense CE.
Netgate Tech Tip of the Month: pfSense Basic Firewall Configuration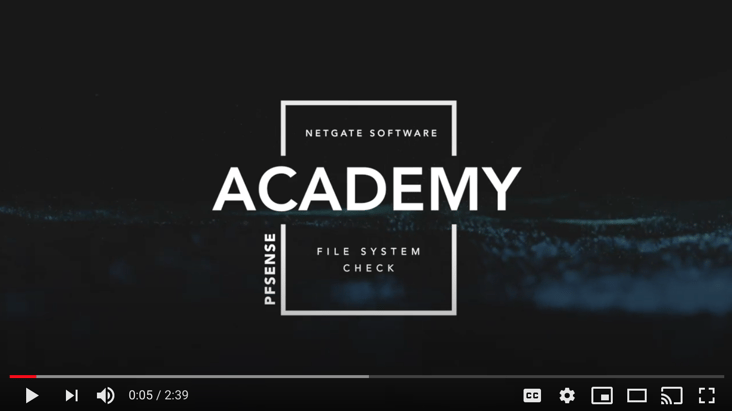 In some cases, pfSense software may detect a file system issue and print an error on the console at boot time. The most common occurrence is with an unclean shutdown - such as a power loss. In most cases this is harmless and the self-check will complete and correct the error. However, in rare cases, the firewall may need to be booted in single-user mode where "fsck" can be run manually until no problems are found. We created a short video to walk users through this process with pfSense software.

Thanks for subscribing to the Netgate newsletter. For more information on Netgate and its products, engage with us on social media, or visit our forum. We're always looking for ways to improve. Want to share feedback? You can contact us here. Find the newsletter informative? Recommend it to a friend or colleague and direct them here!
Join our Social Media Community!
Contact Us!

Have a question? Contact us here.
See you next month!
Netgate
© Copyright 2021 Rubicon Communications, LLC
Netgate is a registered trademark of Rubicon Communications, LLC
TNSR is a registered trademark of Rubicon Communications, LLC
pfSense is a registered trademark of Electric Sheep Fencing, LLC
Other trademarks are the property of their respective owners.