July 2019
TNSR™
TNSR API Documentation: Using

the RESTCONF API to implement changes to TNSR

TNSR Application Spotlight: Edge / Border / Core Router
TNSR Performance Testing:

View the hard numbers that show how uniquely powerful TNSR really is
pfSense®
pfSense Cloud
pfSense Support Subscriptions
pfSense Training
Other News
Choosing the Right Netgate Appliance
TNSR Trials
Netgate Tech Tip of the Month

Using the RESTCONF API to Implement Changes to TNSR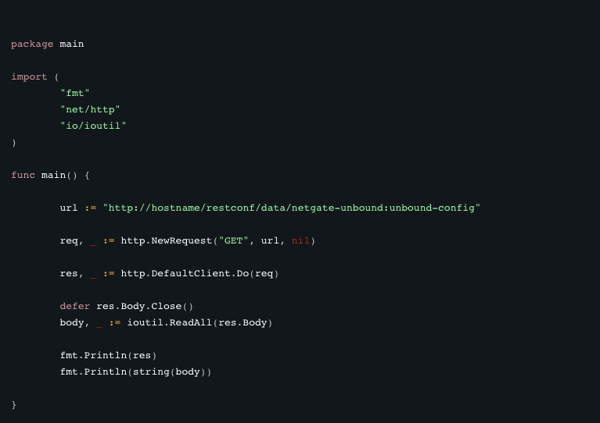 Managing networking and security functions is complex. Further, each business entity has a unique approach that best addresses their needs. TNSR's REST API enables orchestration across tens to thousands of instances.
Application Highlight: Edge / Border / Core Router

High performance routing - at any level - has traditionally forced buyers into either large capital outlays for ASIC-based appliances, or a large array of less expensive COTS (Commercial Off the Shelf) hardware appliances / VMs - with inherent kernel-based packet processing limitations.
TNSR uses Vector Packet Processing (VPP) to crush traditional high-performance routing economics - enabling edge, border and core routing functions to be fulfilled at dramatically lower price points.
For more TNSR use cases, videos, and data sheets, please visit our TNSR resource page.
TNSR Performance Overview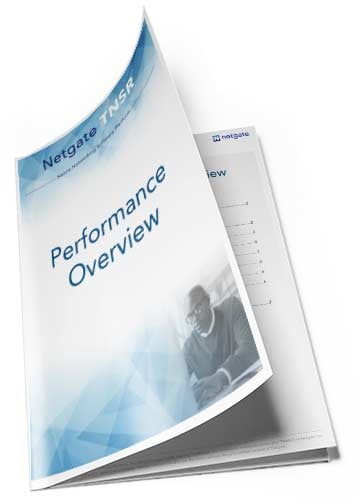 TNSR can route up to 1 Tbps (14+ Mpps) in software running on commodity CPUs - which slashes costs, eliminates vendor lock-in, reduces IT infrastructure complexity, and enables elastic scale. This performance overview shows astounding packet processing performance for the dollar. Applications ranging from simple routing to complex packet processing can now be fulfilled for a fraction of price of previous commercial solutions.

pfSense Cloud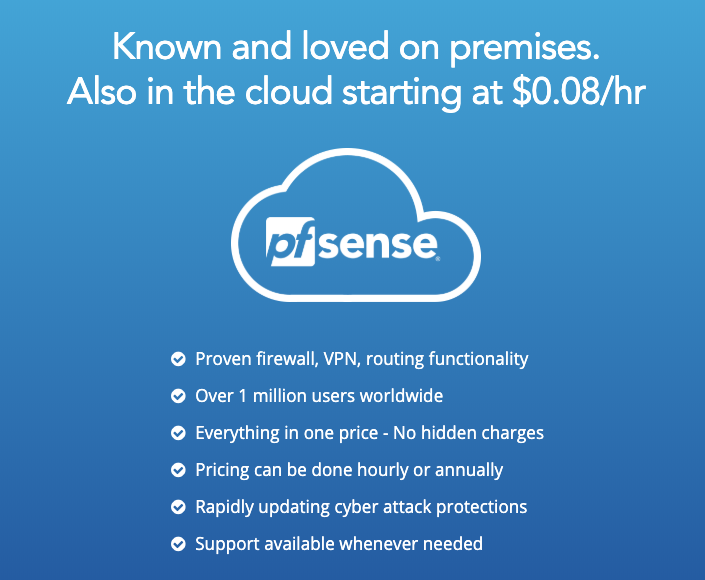 pfSense is available in the Azure and AWS Marketplaces, as well as their GovCloud (US) – isolated regions designed to allow hosting of Controlled Unclassified Information (CUI) by US government agencies, educational institutions, and non-profit organizations.
Organizations around the world rely on pfSense software to provide dependable, full-featured firewall protection in the cloud. There are no hidden fees for features and functions, just unparalleled ROI and TCO.
pfSense Support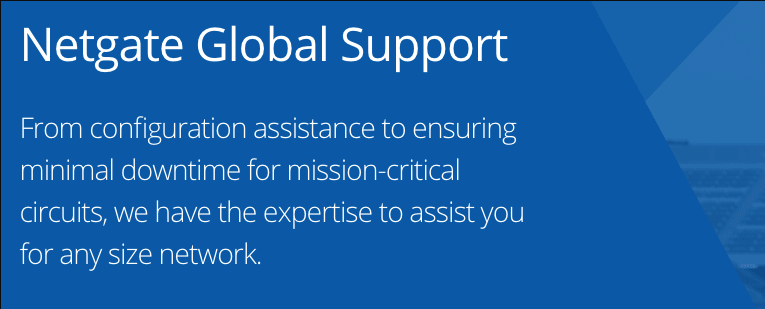 Get support from the team who knows pfSense software best. At Netgate, we have more than just an expert knowledge of pfSense solutions. We have the most informed and capable people to help you with any pfSense installation, deployment, or configuration issue. Our support team is world-wide and available 24/7 to make sure we can diagnose and resolve your issue as quickly as possible. Netgate support subscriptions are designed to meet the needs of any organization and start at just $29 a month. That's less than $1 a day for peace of mind, so that if something were to happen, you would be protected.
pfSense Training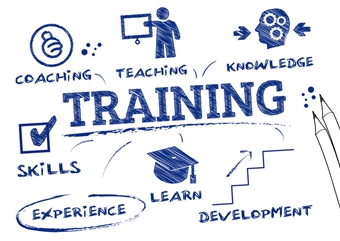 Netgate offers the only authorized training on pfSense, and our classes are perfect for someone looking to learn more about pfSense advanced applications or for someone just getting started. Classes are limited to 25 seats, so make sure you register and secure your spot.
Currently, the course catalog includes:
View the full schedule and catalog here.

Other News
Choosing the Right Netgate Appliance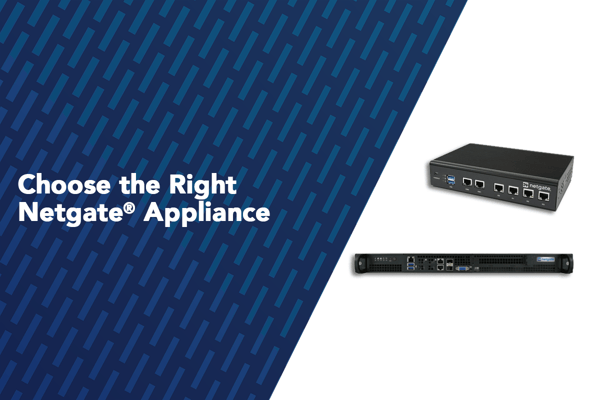 You may (or may not) be aware that internal architecture differs significantly across the SG-1100, SG-3100, SG-5100, XG-7100 and XG-1537/XG-1541.
In our latest blog, we cover a few secure networking use cases that routinely surface in customer conversations and how the Netgate appliance architecture should play a part in your decision.
TNSR Trials
TNSR is an open-source based packet processing platform that delivers superior secure networking solution performance, manageability, and services flexibility at a fraction of the cost of legacy brands.
Designed for enterprises and xSPs
Common use cases include:

Edge / Border Router
Site-to-Site Secure VPN
CG-NAT
Zero Trust Hi Vol ACL Firewall
Port Mirror
Hi Speed Cloud Connectivity

Quickly and easily configurable via CLI or REST API
Our hands-on trials include:
Quick start application guides
In-depth product documentation
Phone/email access to support engineers
Netgate Tech Tip of the Month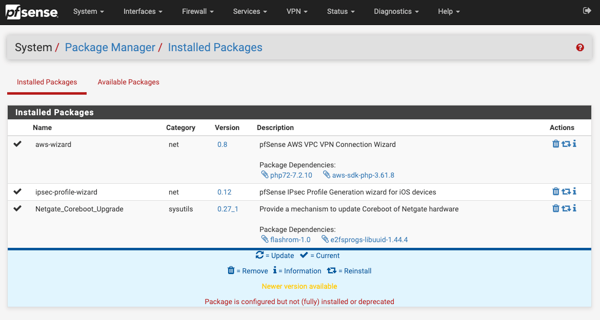 Packages are managed at System > Packages. The listings there show all of the information about a package: Its name, category, version and status, a package information link, and a short description.
Keep the installed packages to the bare minimum required for a deployment for extra security. The package list is presented in alphabetical order.
Packages are installed as follows:
Navigate to System > Packages

Click the Available Packages tab

Locate the package to install in the list

Click the Install button to the right of the package entry.

Click Confirm to proceed with the package installation

Thanks for subscribing to the Netgate newsletter. For more information on Netgate and its products, engage with us on social media, or visit our forum. We're always looking for ways to improve. Want to share feedback? You can contact us here. Find the newsletter informative? Recommend it to a friend or colleague and direct them here!
Join our Social Media Community!
Contact Us!

Have a question? Contact us here.
See you next month!
Netgate
© Copyright 2002 - 2019 Rubicon Communications, LLC
Netgate is a registered trademark of Rubicon Communications, LLC
TNSR is a trademark of Rubicon Communications, LLC
pfSense is a registered trademark of Electric Sheep Fencing, LLC
Other trademarks are the property of their respective owners.