January 2020
TNSR™
TNSR Announcement: TNSR Release 19.12 Now Available
TNSR Application Spotlight: Next Generation Firewall
TNSR Highlight: TNSR IDS Project
pfSense®
New Video on pfSense Initial Configuration on an SG-1100
Netgate Appliance Comparison Blog
2.4.5 Snapshots are Available
Other News
Netgate Global Support

Like our products? We'd appreciate your feedback!
Netgate Tech Tip of the Month

Release 19.12 Now Available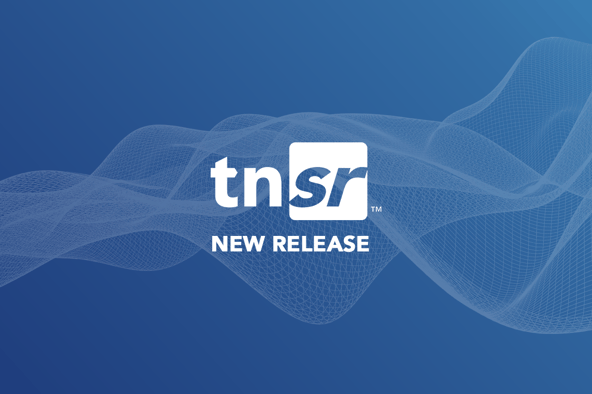 On January 8th, we announced the availability of TNSR 19.12. This latest version adds KVM support while also increasing IPSec performance and strengthens overall routing functionality with BFD, OSPFv3, RIPv2, and VRRP interface tracking. Read more in our announcement blog.
Ready to get started with TNSR software? Visit our trial page.
Application Highlight: Next Generation Firewall

Next-Gen Firewalls (NGFW) - the merger of firewalls, intrusion prevention systems, and web proxies - have been security staples for a decade now. But, have they gotten the job done? Pretty much every major organization hit by a newsworthy breach had an NGFW. The reality is that NGFWs are bloated, expensive, and ineffective.
Using Vector Packet Processing (VPP), TNSR crushes traditional firewall scale limits. With support for up to 250,000 ACLs with negligible performance impact - organizations can confidently move entire data centers to the cloud with high-scale, easy-to-administer granular / dynamic access control.
For more TNSR use cases, videos, and data sheets, please visit our TNSR resource page.
TNSR Tech Highlight: TNSR IDS Project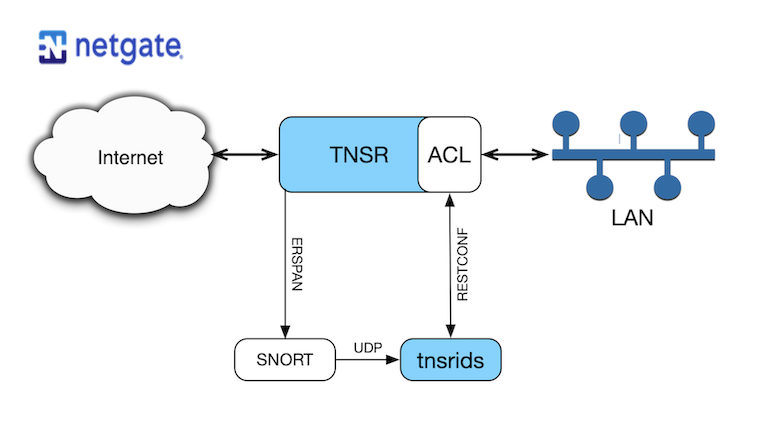 The TNSR IDS project was developed as a solution to those deployments where 'wire-speed' was not possible because the IDS/IPS consumed too much CPU on the firewall. To learn more about this project visit our Netgate Github page.
As a software-defined device, TNSR operations are defined by YANG models and is configured either from a CLI or NETCONF/RESTCONF APIs.
The TNSR IDS project demonstrates remote configuration via RESTCONF by automatically adding Access Control List (ACL) block rules in response to alert messages received from an instance of Snort running in intrusion detection mode.

pfSense Initial Configuration on an SG-1100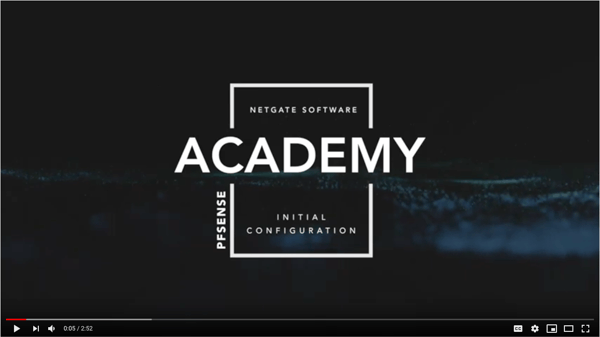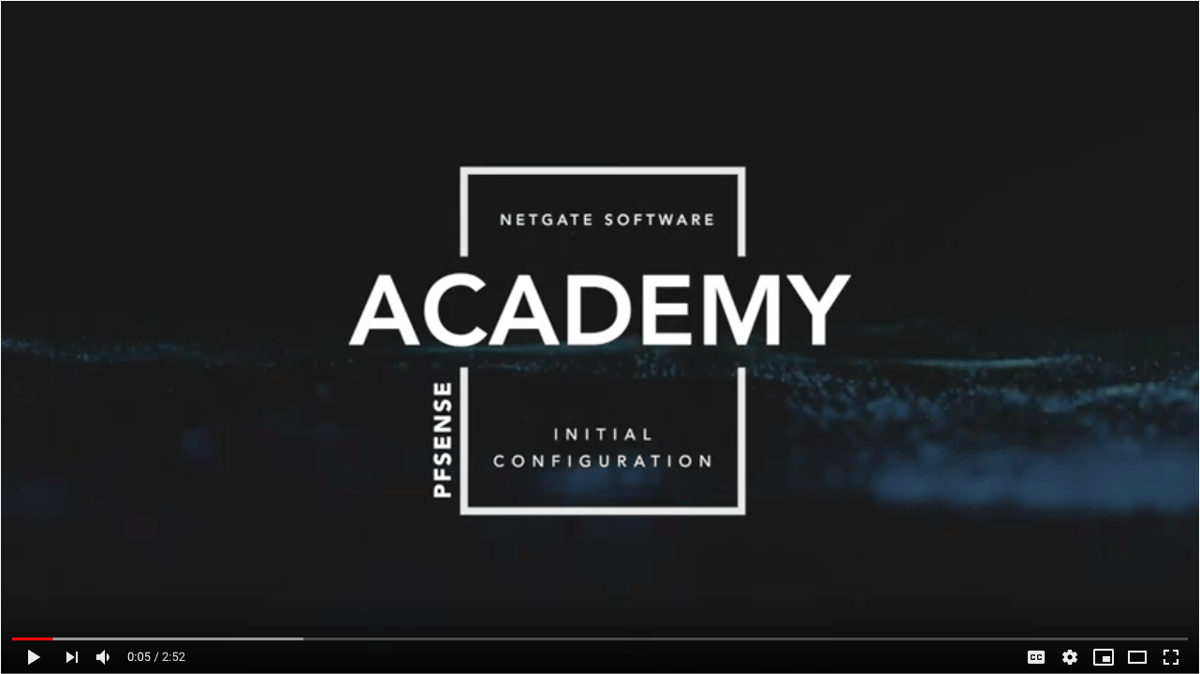 In this video, we will go through the steps to initially configure pfSense on an SG-1100.
For more information on additional settings or packages available for pfSense, you can visit our documentation pages or post on our community.
Netgate pfSense Appliance Family Chart
Recently we published a new Netgate pfSense appliance family chart with the goal of giving our website visitors a quick side-by-side comparison of Netgate appliances against one another. While most of this data (and more) exists on individual product pages, we believe the chart makes it fast and easy for viewers to quickly determine which appliance is best for their needs.
One of our latest blogs covers the variety of test conditions we put each of our products through and provides a fast, easy, and comprehensive compare and contrast of Netgate secure networking appliances.
pfSense 2.4.5 Snapshots are Available
pfSense 2.4.5 snapshots are live! This is an opportunity for you to contribute to the pfSense project without writing a single line of code, simply by downloading, testing, and sharing feedback on pre-release versions of pfSense.
For existing installs -

System

>

Update

and pick

Latest 2.4.x development version
For fresh installs, you can download the 2.4.5 installer

here.
If you have a problem:
*There is a known issue with Captive Portal and 2.4.5 at the moment as well. If you have Captive Portal active, either do not upgrade to 2.4.5 snapshots yet, or deactivate it first: https://redmine.pfsense.org/issues/9977
Reminder: Take a backup before, and a snapshot if it's a VM. These are early development snapshots and are likely to be unstable. We've fixed a lot of obvious things but there is much more left to do. Also, uninstall all packages before upgrading to ensure things go smoothly.

Other News
Netgate Global Support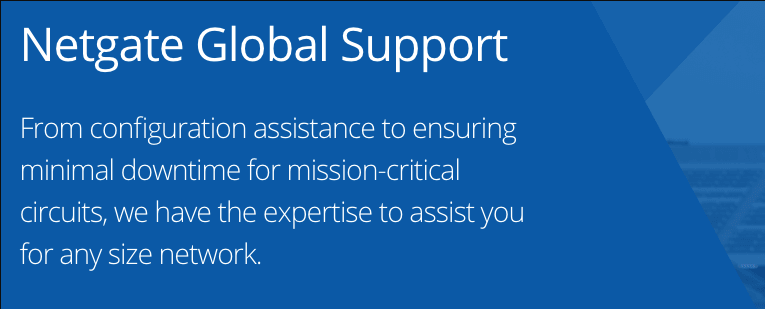 Netgate Global Support subscriptions are designed to meet the needs of any organization. With Netgate support you have peace of mind knowing there's someone available to help you 24x7, including holidays.
Choose from three different plans to meet your exact needs.
No one knows how to support pfSense software more than we do. Take a look to see if support is the right choice for your organization.
Netgate Amazon Product Reviews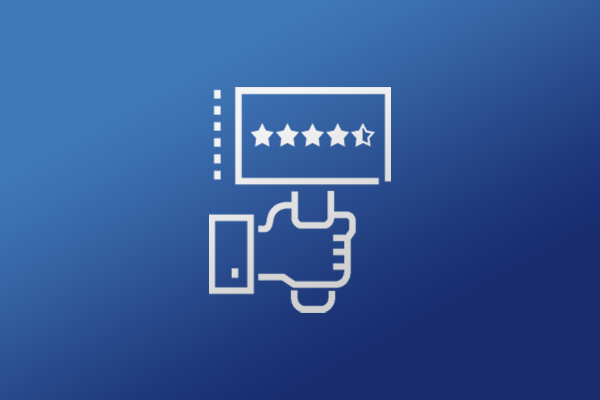 Our Amazon community wants to know what others think of our products. Whether you buy directly from us, our partners, or an e-commerce marketplace we would love to hear your feedback on your appliance on Amazon. If you are one of the many customers that use the Netgate SG-1100, SG-3100, SG-5100, or XG-7100 DT we would greatly appreciate your feedback and rating on the Amazon platform. Reviews like these are instrumental in how we shape future offerings and services for customers.
Netgate Tech Tip of the Month - Route Troubleshooting

When diagnosing traffic flow issues, one of the first things to check is the routes known to pfSense. The route troubleshooting section of the pfSense book will cover some troubleshooting tips to consider when having routing problems.

Thanks for subscribing to the Netgate newsletter. For more information on Netgate and its products, engage with us on social media, or visit our forum. We're always looking for ways to improve. Want to share feedback? You can contact us here. Find the newsletter informative? Recommend it to a friend or colleague and direct them here!
Join our Social Media Community!
Contact Us!

Have a question? Contact us here.
See you next month!
Netgate
© Copyright 2020 Rubicon Communications, LLC
Netgate is a registered trademark of Rubicon Communications, LLC
TNSR is a trademark of Rubicon Communications, LLC
pfSense is a registered trademark of Electric Sheep Fencing, LLC
Other trademarks are the property of their respective owners.