February 2020
TNSR®
TNSR Announcement: Netgate Refreshes TNSR.com
pfSense®
Netgate SG-5100 Appliance Highlight
Choosing the Right Netgate Appliance
pfSense Zanata Translations
Other News
Netgate TAC Support

Like our products? We'd appreciate your feedback!
Netgate Tech Tip of the Month

Netgate Refreshes TNSR.com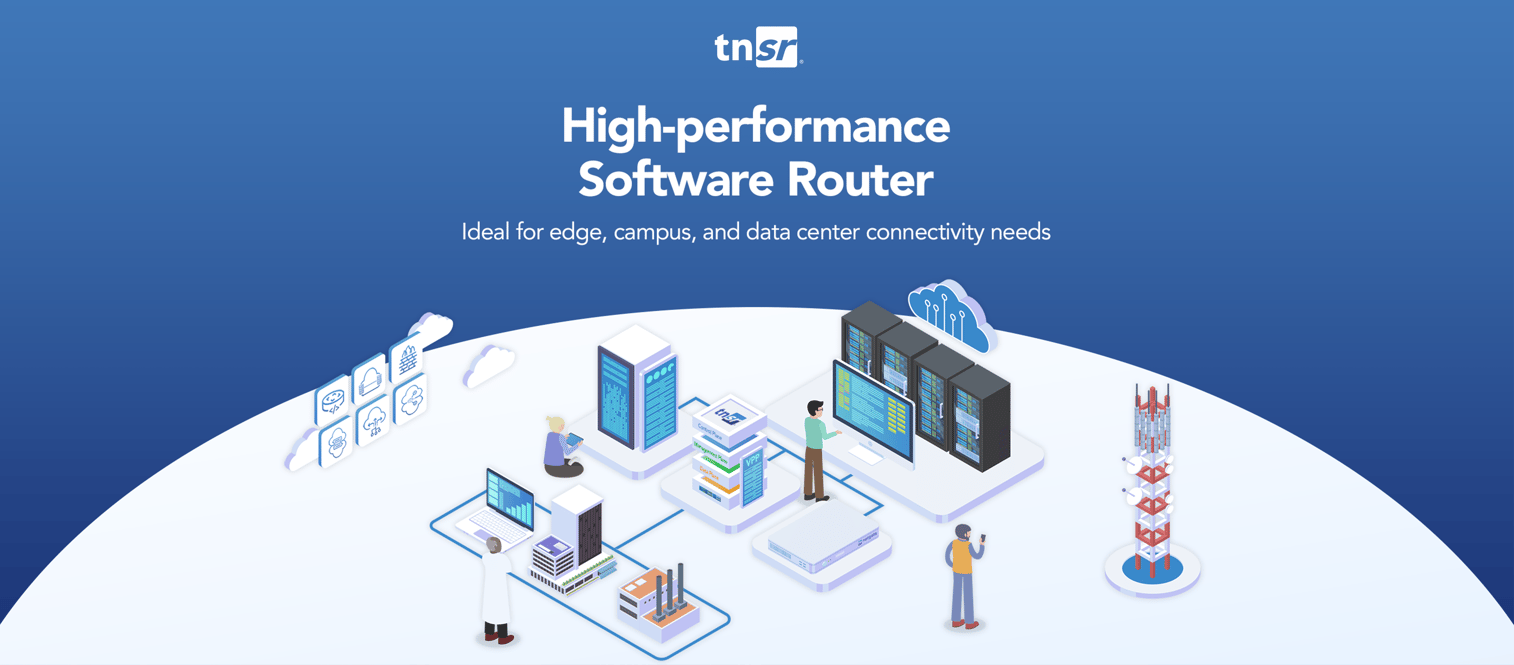 If you've visited tnsr.com in the past, it's time to take a fresh tour! We've updated the site look and feel - and made significant changes to the home page, product pages, application pages, and pricing/support information - all in an effort to get key information to our visitors fast and easy.
We're especially proud to provide two key sub-product pages:
Performance: which shows Gbps and packet per second (PPS) testing information for a variety of packet traffic scenarios
TNSR software vs. pfSense software: a simple breakdown of just how different these two products are (driven by questions posted on our social media channels)
Soon, we'll be adding a series of short-form overview and technical guidance videos designed to provide more product and solution insight - delivered in bite-sized chunks that are easy to consume whenever you have a few minutes to catch up. Secure networking is changing rapidly and can get complicated to absorb - we'll do everything we can to demystify it for interested viewers. If you'd like to be kept informed as these new videos come online, click here and we'll notify you!

Netgate SG-5100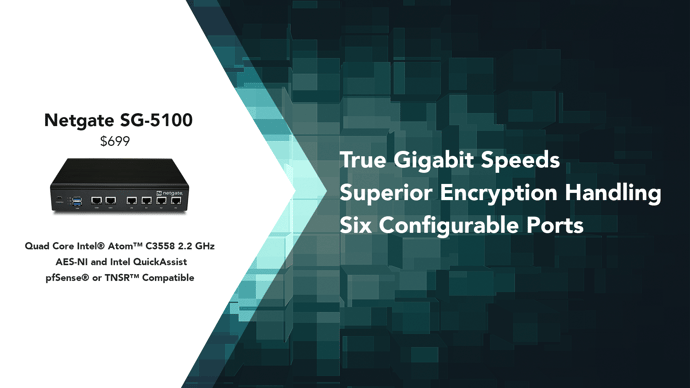 Looking for the best appliance to run pfSense software in your home or small office? If you are like many of our customers, you are looking for something with:
True gigabit speeds
Superior encryption handling
Lots of ports for flexible configuration
If that sounds like you, the Netgate SG-5100 pfSense appliance is a perfect fit. Netgate is the only official producer of appliances that are designed, certified, and tested for pfSense software.
Dollar-for-dollar, nothing will outperform this gateway appliance.
Choosing the Right Netgate Appliance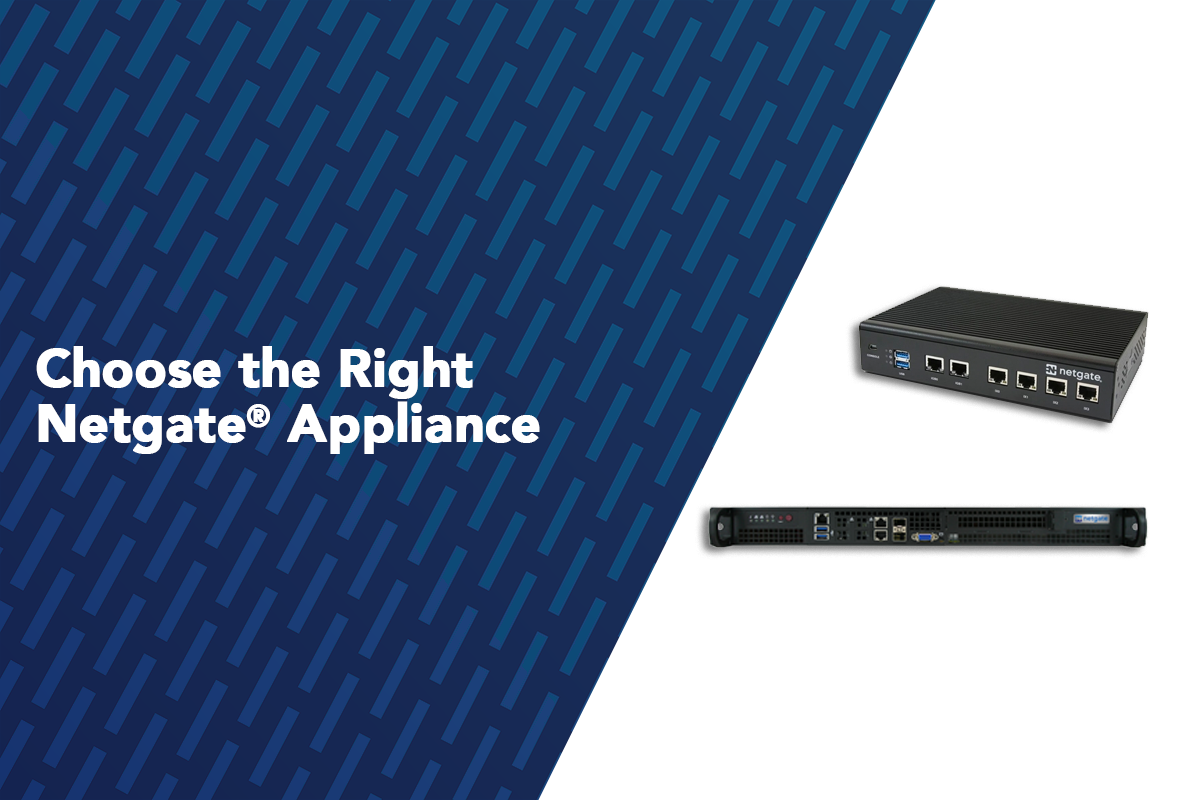 You may (or may not) be aware that internal architecture differs significantly across the SG-1100, SG-3100, SG-5100, XG-7100 and XG-1537/XG-1541.
In this blog, we cover a few secure networking use cases that routinely surface in customer conversations and how the Netgate appliance architecture should play a part in your decision.
pfSense Zanata Translations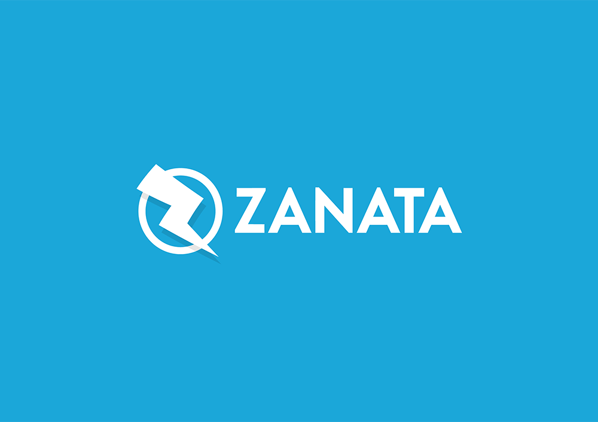 pfSense documentation is being translated into more than 50 languages - with many already incorporated into pfSense - in support of more than one million installations deployed on literally every continent, and in every vertical market space. We want to make sure the valued work of pfSense translators continues for the good of the worldwide user community.

Our new Zanata instance, http://zanata.netgate.com, is fully up to date with all existing and in-progress translations migrated from the RedHat-based Zanata system.
We are inviting all pfSense translators to register at our new site. Please visit https://info.netgate.com/zanata-translator and simply enter your email address, preferred username, and the language(s) to which you translate.

Other News
Netgate TAC Support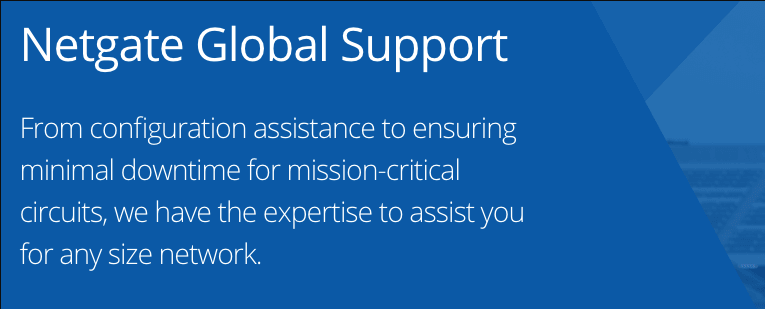 Netgate TAC Support subscriptions are designed to meet the needs of any organization. With Netgate TAC you have peace of mind knowing there's someone available to help you 24x7, including holidays.
Choose from three different plans to meet your exact needs.
No one knows how to support pfSense software more than we do. Take a look to see if support is the right choice for your organization.
Netgate Amazon Product Reviews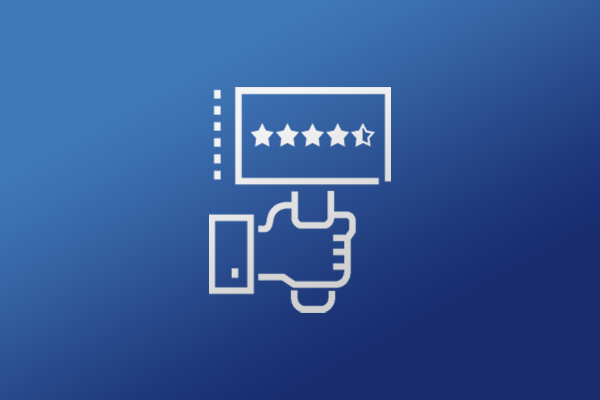 Our Amazon community wants to know what others think of our products. Whether you buy directly from us, our partners, or an e-commerce marketplace we would love to hear your feedback on your appliance on Amazon. If you are one of the many customers that use the Netgate SG-1100, SG-3100, SG-5100, or XG-7100 DT we would greatly appreciate your feedback and rating on the Amazon platform. Reviews like these are instrumental in how we shape future offerings and services for customers.
Netgate Tech Tip of the Month - VLAN Configuration via Web GUI

To configure VLANs in the pfSense web interface:
Navigate to Interfaces > (assign) to view the interface list.

Click the VLANs tab

Click Add to add a new VLAN

Configure the VLAN as needed

Click Save to return to the VLAN list

Repeat the process to add additional VLANs
To assign the VLANs to interfaces:
Navigate to Interfaces > (assign)

Click the Interface Assignments tab

Select the VLAN to add from the Available Network Ports list

Click Add to assign the network port

Thanks for subscribing to the Netgate newsletter. For more information on Netgate and its products, engage with us on social media, or visit our forum. We're always looking for ways to improve. Want to share feedback? You can contact us here. Find the newsletter informative? Recommend it to a friend or colleague and direct them here!
Join our Social Media Community!
Contact Us!

Have a question? Contact us here.
See you next month!
Netgate
© Copyright 2020 Rubicon Communications, LLC
Netgate is a registered trademark of Rubicon Communications, LLC
TNSR is a trademark of Rubicon Communications, LLC
pfSense is a registered trademark of Electric Sheep Fencing, LLC
Other trademarks are the property of their respective owners.