February 2019
Content:


TNSR
TNSR Website Launch

Application Overview

Vector Packet Processing Simplified
pfSense
Recommended Update for pfSense

Update on pfSense 2.5
Other News
Netgate Support achieves 98% Customer Satisfaction

Training Enrollment

TNSR™
TNSR.com Coming Soon
We are excited to announce that in the coming days, we will be going live with TNSR.com. Our goal is to make TNSR.com your go-to destination for all things TNSR. The new website will provide more information around TNSR itself, features, client applications, and pricing.
TNSR Applications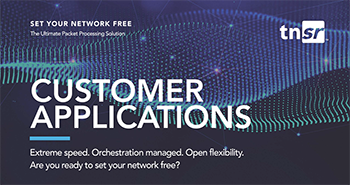 The belief that high-speed packet processing requires specialty hardware in order to help companies realize great performance and scale is being demolished by open source software. TNSR leverages FD.io's Vector Packet Processing and other open source projects to create a solution that meets and exceeds the secure networking needs of enterprise customers and service providers. With the custom application overview, you can get a closer look into how some of our customers are utilizing the power of TNSR.
Powered by the FD.io open source project, VPP delivers up to two orders of magnitude greater packet processing throughput. But what exactly is VPP and how can it help
your organization? Netgate has created a solution brief that will cove the four key points you need to know about VPP:
VPP makes packet processing really fast
VPP makes packet processing easily programmable and can be integrated into existing or new secure networking ecosystems
VPP can be deployed virtually anywhere
VPP is a project, so unless you are a DIY-type, you'll want to look for a fully functional, tested product like TNSR.

pfSense® Software and Appliances
Recommended Update for pfSense
We have incorporated fixes for some recently identified vulnerabilities, specifically:
You can read more on how to apply these security fixes in this blog post.
Update on pfSense 2.5
pfSense 2.4.5 snapshots have been shut down so that we can prepare for the master branch to be switched over to pfSense 2.5.0 running on FreeBSD 12.x. The version bump to 2.5.0 was warranted due to the operating system moving to a new major version. This post on the Netgate forum will cover the major details on the next release of pfSense that you need to know. We encourage you to register for your free forum account so that you can stay up to date with all things pfSense.

Other News
Netgate Customer Satisfaction Survey



We are excited to share that for 2018 our Netgate support engineers received a 98.78% customer satisfaction rating!

Our team is world-wide and available 24/7 to make sure we can diagnose and resolve your issue as quick as possible. Netgate support subscriptions are designed to meet the needs of any organization and start at just $29 a month. That's less than $1 a day for solid peace of mind that if something were to happen you would be protected.
2019 pfSense Training Enrollment Now Open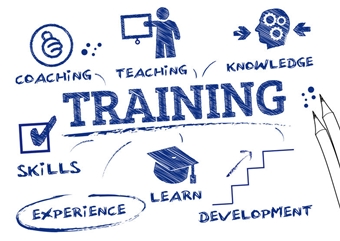 Our pfSense training dates have been posted. Our classes are limited to 25 seats so make sure you register and secure your spot. Currently, the course catalog includes:
Classes begin March 12th, view the full schedule and catalog here

Thanks for subscribing to the Netgate newsletter. For more information on Netgate and its products, engage with us on social media, or visit our forum. We're always looking for ways to improve. Want to share feedback? You can contact us here. Find the newsletter informative? Recommend it to a friend or colleague and direct them here!
Join our Social Media Community!
Contact Us!

Have a question? Contact us here.
See you next month!
Netgate
© Copyright 2002 - 2019 Rubicon Communications, LLC
Netgate is a registered trademark of Rubicon Communications, LLC
TNSR is a trademark of Rubicon Communications, LLC
pfSense is a registered trademark of Electric Sheep Fencing, LLC
Other trademarks are the property of their respective owners.