December 2019
Special Announcements
TNSR™
pfSense®
Netgate SG-5100 Appliance Review by Serve the Home
Netgate Appliance Comparison Blog
2.4.5 Snapshots are Available
Other News


Using the RESTCONF API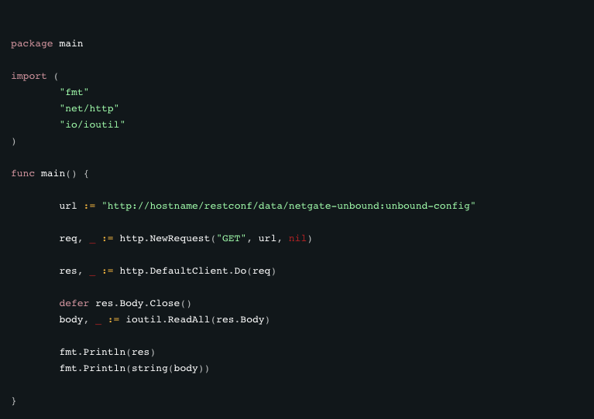 Managing networking and security functions is complex. Further, each business entity has a unique approach that best addresses their needs. The REST API in TNSR software enables orchestration across tens to thousands of instances.
Ready to get started with TNSR software? Visit our trial page.
Application Highlight: Site-to-Site IPsec VPN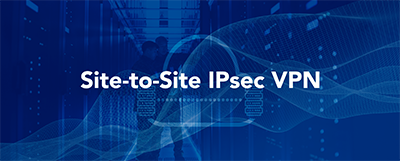 High performance secure routing - at any level - has traditionally forced buyers into either large capital outlays for ASIC-based appliances, or a large array of less expensive COTS (Commercial Off the Shelf) hardware appliances / VMs - with inherent kernel-based packet processing limitations.
TNSR uses Vector Packet Processing (VPP) to crush traditional high-performance routing economics - TNSR software can be used as a Site-to-Site IPsec VPN achieving speeds at 1, 10, 40, 100 Gbps, and beyond at dramatically lower price points.
For more TNSR use cases, videos, and data sheets, please visit our TNSR resource page.
TNSR Tech Highlight: Open-Source Disruption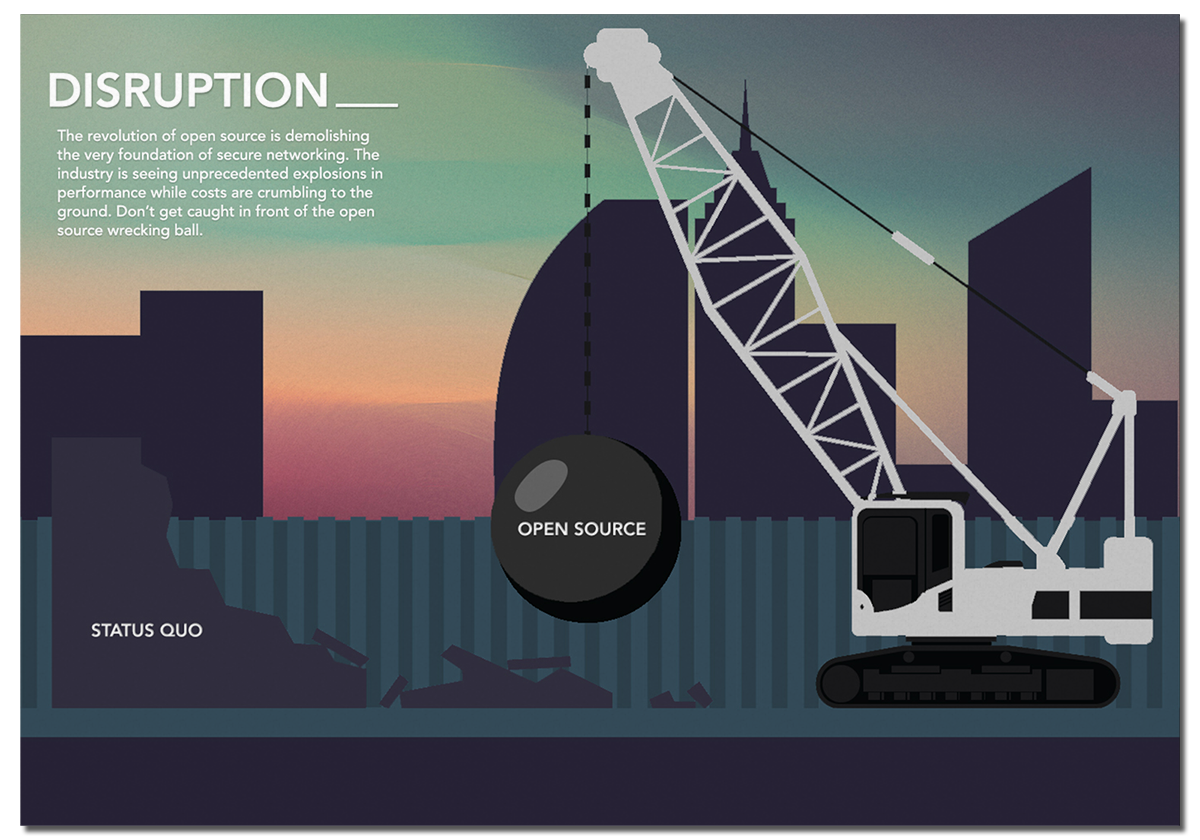 What was once thought of as "software for hobbyists by hobbyists," open-source is now ready for prime time and is now being leveraged by forward-thinking enterprises and service providers. By deploying open-source networking software, organizations are able to gain several benefits:
Flexibility

Freedom

Synergy

Control
Our new open-source disruption education page covers these benefits in more detail as well as explaining how Netgate's TNSR software is one of the first breakout commercially-ready solutions built on top of open-source projects.

Serve The Home Netgate SG-5100 Review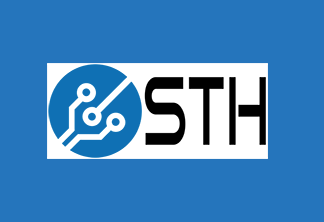 The team at ServeTheHome recently tested the popular Netgate SG-5100 gateway appliance. As with most of the STH work, they jump right into the meaty technical bits that we all love to read about. In Part 1, they cover the hardware, specs, configurations, and dual support for pfSense or TNSR software.
Part 2 is all about performance. First they cover their bench test results where they used IMIX traffic to measure throughput performance of the SG-5100 running pfSense software. We are big fans of this approach over iPerf3 as it more closely resembles typical traffic seen in real-world conditions. They ran nine different performance tests to determine the maximum throughput they could achieve with zero packet loss, which we consider a useful measurement for evaluating network gateway appliances. As a bonus, they measured power consumption and noise of the SG-5100 during their testing—important details that we know customers care about.
We look forward to Part 3 where they compare IPsec performance between pfSense and TNSR software on the SG-5100.
Netgate pfSense Appliance Family Chart
Recently we published a new Netgate pfSense appliance family chart with the goal of giving our website visitors a quick side-by-side comparison of Netgate appliances against one another. While most of this data (and more) exists on individual product pages, we believe the chart makes it fast and easy for viewers to quickly determine which appliance is best for their needs.
One of our latest blogs covers the variety of test conditions we put each of our products through and provides a fast, easy, and comprehensive compare and contrast of Netgate secure networking appliances.
pfSense 2.4.5 Snapshots are Available
pfSense 2.4.5 snapshots are live! This is an opportunity for you to contribute to the pfSense project without writing a single line of code, simply by downloading, testing, and sharing feedback on pre-release versions of pfSense.
For existing installs -

System

>

Update

and pick

Latest 2.4.x development version
For fresh installs, you can download the 2.4.5 installer

here.
If you have a problem:
*There is a known issue with Captive Portal and 2.4.5 at the moment as well. If you have Captive Portal active, either do not upgrade to 2.4.5 snapshots yet, or deactivate it first: https://redmine.pfsense.org/issues/9977
Reminder: Take a backup before, and a snapshot if it's a VM. These are early development snapshots and are likely to be unstable. Don't expect a smooth ride. We've fixed a lot of obvious things but there is much more left to do. Also, uninstall all packages before upgrading to ensure things go smoothly.

Other News
SG-5100: The Ultimate Home/SMB Appliance with pfSense software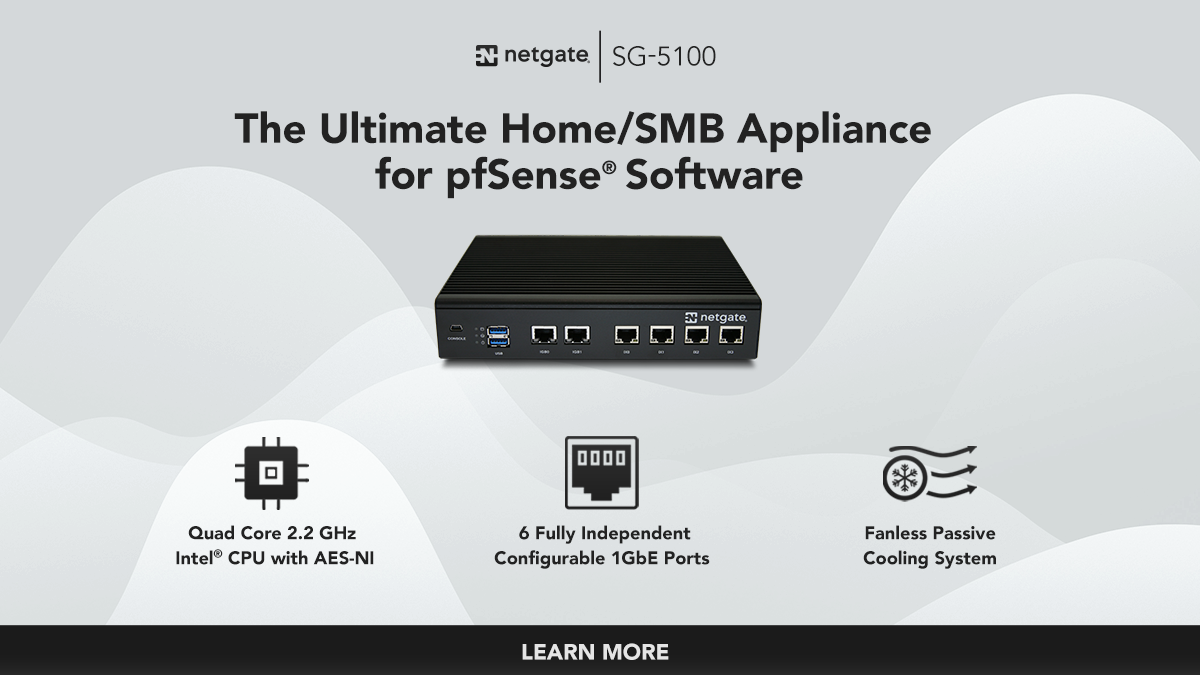 Looking for the best appliance to run pfSense software in your home or small office? If you are like many of our customers, you are looking for something with:
True gigabit speeds
Superior encryption handling
Lots of ports for flexible configuration
If that sounds like you, the Netgate SG-5100 appliance with pfSense software is a perfect fit. Netgate is the only official producer of appliances that are designed, certified, and tested for pfSense software.
Dollar-for-dollar, nothing will outperform this gateway appliance.
Netgate Amazon Product Reviews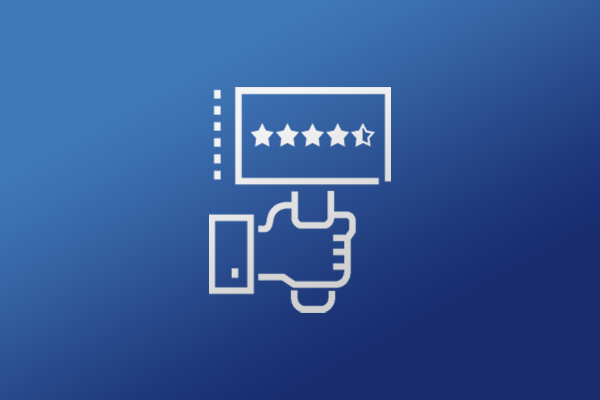 Our Amazon community wants to know what others think of our products. Whether you buy directly from us, our partners, or an e-commerce marketplace we would love to hear your feedback on your appliance on Amazon. If you are one of the many customers that use the Netgate SG-1100, SG-3100, SG-5100, or XG-7100 DT we would greatly appreciate your feedback and rating on the Amazon platform. Reviews like these are instrumental in how we shape future offerings and services for customers.
Netgate Tech Tip of the Month - Web interface VLAN configuration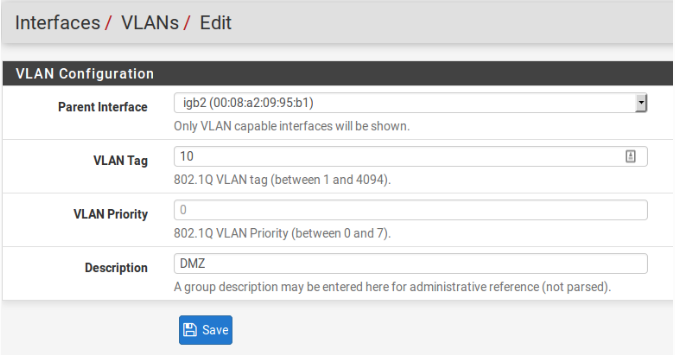 To configure VLANs in the pfSense web interface:
Navigate to Interfaces > (assign) to view the interface list.

Click the VLANs tab.

Click Add to add a new VLAN

Configure the VLAN

Thanks for subscribing to the Netgate newsletter. For more information on Netgate and its products, engage with us on social media, or visit our forum. We're always looking for ways to improve. Want to share feedback? You can contact us here. Find the newsletter informative? Recommend it to a friend or colleague and direct them here!
Join our Social Media Community!
Contact Us!

Have a question? Contact us here.
See you next month!
Netgate
© Copyright 2002 - 2019 Rubicon Communications, LLC
Netgate is a registered trademark of Rubicon Communications, LLC
TNSR is a trademark of Rubicon Communications, LLC
pfSense is a registered trademark of Electric Sheep Fencing, LLC
Other trademarks are the property of their respective owners.